Scruggs continues journey at CISD: from student to teacher
CHS9 AP Human Geography teacher Brittany Scruggs truly bleeds Coppell red and black.
Graduating from Coppell High School in 2006 and Midwestern State University in 2009, Scruggs returned to Coppell as a teacher in 2011 for her first teaching job, following in the footsteps of her mother, CHS special education teacher Linda Jurca. 
Working alongside teachers who used to teach her as a student, Scruggs has created connections to the staff at a unique level as she worked with her previous seventh grade teacher Cathy Douglas for three years. 
Scruggs has created an everlasting bond with CISD and the values it holds and watched CHS9 grow with new personalities each year.
"I am a proud alumni," Scruggs said, "To go from a student perspective to being a teacher has given me an insight on what students experience daily. I have a connection to the school spirit. Sharing the unique Coppell experience with my students is a bond I am glad to have."
This school year, Scruggs starts her first year as an AP Human Geography teacher after being a special education teacher for five and a social studies teacher for four years at CHS. 
To aid nervous freshmen taking their first AP class, Scruggs creates a friendly and welcoming environment through ice-breakers and one-on-one interactions.
"There are many things thrown at students, and sometimes learning shouldn't be the priority," Scruggs said. "I want to help students understand that there is a reason why what we do is important, why the things we learn are valuable and see them flourish by being the best version of themselves." 
By conducting visual and interactive teaching, Scruggs brings forward new perspectives and focuses on individual growth. Using games requiring students to move around the room, interact with each other and use the maps and graphs around her classroom, these activities deepen their understanding of geography. 
"She makes the class environment seem homely and cozy with her decoration and teaching style," freshman Varuni Saran said. "She makes me feel welcome and at ease every day. I never leave her classroom with a question." 
To teach students from different backgrounds in a way that best suits them, Scruggs implements various ways to support her classes. Her passion for traveling and learning about cultures and countries accounts for everyone's different ways of learning and comprehension with media and discussions making up day-to-day lessons.
"She does a great job explaining things and making sure we understand," freshman Johan Padayatti said. "Every day we have summary presentations at the beginning of class so we can review and talk about anything we didn't understand, as well as a recap at the end. She is always open to questions and lenient and patient when we need help."
 As a former AP student, Scruggs has worked to inspire and influence her students to assist them in making a difference in their academic perspective and success.
This year, Scruggs hopes to bring a difference in not only academics but also in teaching students how to use geography so they can better understand the people around them. With personal connections to each of her students, she brings a communicative learning experience that will aid her students in the future.
"This year the obvious goal is [to prepare] my students for the AP exam; but even beyond that, as one of the biggest aspects of geography as a class, I hope that I can broaden my student's horizons about where they fit in the world that we live in,"  Scruggs said.
Follow Aliza Abidi (@[aliza_abidi]) and @CHSCampusNews on Twitter.
View Comments (1)
About the Contributors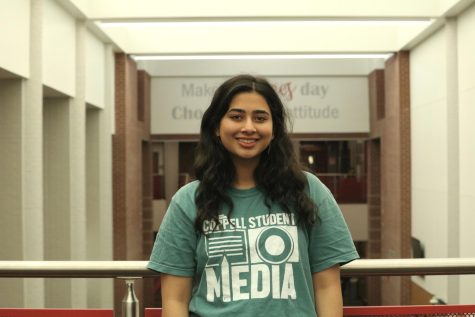 Aliza Abidi, Business Manager
Aliza is a junior and the staff business manager. She enjoys writing, reading and taking photos. She loves listening to classical music at the gym and...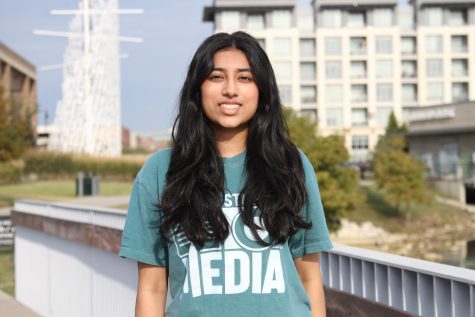 Sannidhi Arimanda, Communications Manager
Sannidhi Arimanda is a senior and the Communications Manager for The Sidekick. This is Sannidhi's third year on The Sidekick staff. In her free time she...