Guzniczak presents teenage mental health tips at Cozby Library
The audience watches, enamored by the very thing that consumes many of their brains with worry, restlessness and stress: anxiety. And with claps, smiles and a profound sense of connection from participants, the teen mental health speaker event comes to an end. 
The event, which was held on Thursday night at the Cozby Library and Community Commons, consisted of approaching anxiety and mental health strategies with Chris Guzniczak, a licensed professional counselor with Flower Mound Counseling. 
The event was targeted specifically for students and covered a wide range of topics: recognizing core values of negative feelings, causes of anxiety, management of stress, cognitive distortions of thoughts and solutions to dealing with anxiety.
Anxiety and other mental health diagnoses are prevalent in the daily lives of individuals, especially students.
"While sometimes there is a perceived stigma about mental health, one in five adults are diagnosed with a mental health condition," teen services librarian at the Cozby Library and Community Commons Morgan Green-Griffin said. "So that means if we had 15 people in the room right now, three people would be diagnosed." 
With mental health being at the border of students' lives, Guzniczak urges students to recognize and reflect upon feelings of anxiety that they feel. 
"Think of a negative emotion like a symptom, that [shows] something is wrong, just like physical pain," Guzniczak said. "Instead of trying to ignore the symptom and trying to push it away, actually taking the time to understand it and see what it says about you can be a really cool experience."
Guzniczak spoke to a group of about 19 people dotted around the library room. These people were all on different walks of life: some adults, some high schoolers, a few middle schoolers. Despite the physical distance and ages between participants of the event, they emotionally bonded over the reflection of stress that influenced their daily lives.
Amidst the pandemic and the resuming of school in-person, prioritizing mental health has become more important than ever. 
Green-Griffin, who organized the event, noticed the stress for younger individuals that COVID-19 brought with it.
"
And what a powerful thing to be able to come to a program for an hour and a half and feel empowered to take that knowledge to do something to improve your life."
— Morgan Green-Griffin
"In April 2020, I started doing weekly virtual programs for teens," Green-Griffin said. "And so it was just us getting on Zoom and hanging out and playing some games. And obviously if you're spending an hour just hanging with teens on Zoom, they talk to you about stuff going on in their lives. And the common thread was feeling isolated, feeling unsure, feeling uncertain, being stressed out by the news, being stressed out by being at home, feeling like they were falling behind in [their] classes."
The struggle that Green-Griffin observed among students prompted her to find a solution. 
"Seeing them [the teenagers] all the time on Zoom and what they were going through and how they were feeling was like man I want to offer them something that could help," Green-Griffin said. 
Cozby Library has hosted Guzniczak before. On Oct. 7, Guzniczak held an adult mental health event, which was especially impactful for the audience. 
"One attendee even commented that the presentation helped them realize that they wanted to tackle their own anxieties in life," Green-Griffin said. "And what a powerful thing to be able to come to a program for an hour and a half and feel empowered to take that knowledge to do something to improve your life."
Follow Anushree (@anushree_night) and @CHSCampusNews on Twitter. 
Leave a Comment
About the Contributors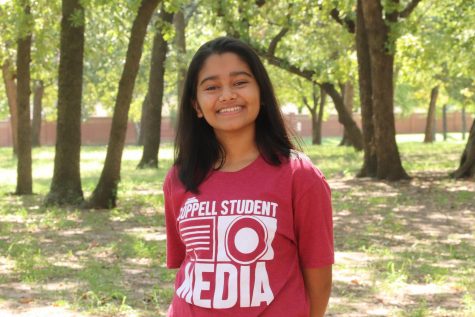 Anushree De, Staff Writer
Anushree De (yes that's pronounced like day) is a sophomore at the Sidekick. Anushree can tell you a few things: how to spell the longest word in the...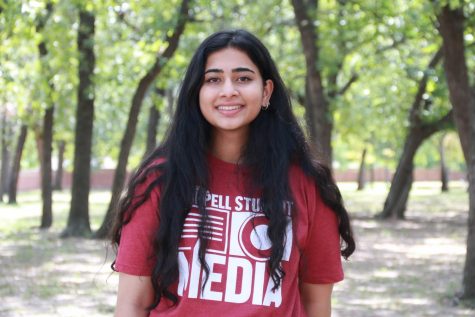 Aliza Abidi, Staff Writer/Photographer
Aliza is a sophomore and a first year writer/photographer on staff. She enjoys writing, reading and taking photos. She loves listening to sad music at...