Remembering 9/11
Coppellians mourn, honor lives lost on 20th anniversary
In Coppell, it began with the silence. 
"On the field, one of the coaches looked up and said, 'There's something happening. There are no planes,'" Coppell High School anatomy and physiology teacher Ray Pool said.  
Not long after this conversation at Buddy Echols Field, Pool found out that two planes crashed into the World Trade Centers in New York. 
Today marks the 20th anniversary of the Sept. 11, 2001 attacks on the World Trade Center in New York and additional hijacked planes which crashed into the Pentagon and in Pennsylvania. But these attacks, colloquially called "9/11", affected the entire nation. 
"It was surreal," CHS Principal Laura Springer said. "The carnage you were seeing and the shock on people's faces. We knew we were going to have a lot of [people] in the building that have relatives [in New York], maybe even working in the towers." 
Among those affected by the events of 9/11 is CHS English teacher Laura Salamone. Salamone's cousin Robert Fangman was a flight attendant on United Airlines Flight 175 which crashed into the South Tower of the World Trade Center. She had no knowledge of Fangman being on the flight and later found out through her father.
"I was shocked, horrified, especially because he was [in Dallas] the day before," Salamone said. " It was just shocking and surreal to accept that [the plane crash was] what he went through. The flight attendants and first responders are amazing heroes. They have shown that it is so important to have that spirit of going on and being positive for those around you." 
To further honor the lives lost, the City of Coppell held their annual Patriot Day Ceremony yesterday with the Coppell Fire and Police Departments. First responders and citizens lined up to name the flight crew, police officers and firefighters who died on 9/11.
"On that day, 20 years ago, I had just gotten off of shift because I worked here in Coppell [as a firefighter]," CHS EMT and pharmacy tech teacher Gary Beyer said. "We were going to McKinney [Training Center] and then as we got to the center, we walked into the training room and as soon as it was five minutes after they turned [the TV] on the second building and the commercial airline disappeared."
Most students in the current graduating senior class at CHS were born two to three years after 9/11. 
"9/11 was my generation's catastrophe," Beyer said. "For my parents, it was the Great Depression and Pearl Harbor. And I used to tell them, I hope we can skip a generation. Obviously, that didn't happen."
Follow Akhila (@akhila_gunturu) and @CHSCampusNews on Twitter
Leave a Comment
About the Contributors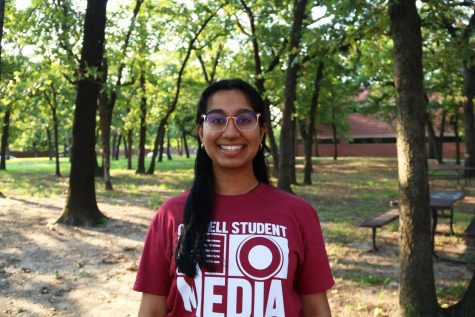 Akhila Gunturu, Staff Writer
Akhila is a senior and the Executive News Editor for The Sidekick. She is part of the IB Diploma Programme at CHS and when she isn't doing schoolwork,...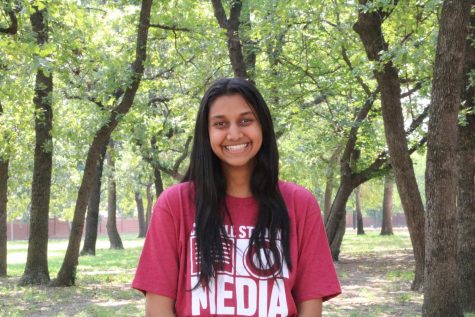 Anjali Krishna, Executive Editor-in-Chief
Anjali is a senior and this year's executive editor-in-chief of The Sidekick. As a writer in her third year on staff, she loves covering tennis, writing...