"Creative genius, master storyteller": Pagels' individuality lives on in stories after bicycling accident
On April 9 in Washington, D.C., Coppell High School 2009 graduate Jim Pagels died in a five-car chain reaction crash while cycling, leaving those who knew him devastated. Pagels was an urban economist, writer, fantasy football enthusiast and on track to receive his Ph.D in economics and statistics from the University of Michigan. 
A memorial will be held at 2 p.m. today at St. Ann Catholic Parish in his memory.
Pagels' connections to Coppell and Coppell ISD run deep. His mother is longtime CISD substitute teacher, Diggy Pagels, and his sister, Laura, graduated in 2008. As a Coppell Cowboy, Pagels loved Dallas professional sports, senior shenanigans, playing varsity tennis and producing comedic segments for KCBY-TV. He gained a reputation among the student body for his segments, in which he did everything from dramatizing a new CHS announcements schedule and interviewing incoming freshmen dressed as a penguin. 
"His special features were productions," KCBY-TV adviser Irma Kennedy said. "There was one called popcorn bath and [CHS English teacher Matthew Bowden] was the teacher that was in it. They filled this van with popcorn and they're all in it and they're pouring butter on each other. We're not talking about a simple little skit; these were movies, and they had the time of their lives."
Pagels was KCBY special features director his junior year and program director his senior year. For Kennedy, his ability to establish impactful relationships with others and enjoy his work will make him go down in the KCBY hall of fame. 
"I consider him a creative genius," Kennedy said. "His family called him a renaissance man. He cared about the environment; he cared about his family; he cared about other people; he was compassionate. When I spoke to Laura, she said he had so many plans and that he was going to do great things for the world, and I know he was. He was so bright. It's a huge loss for all of us."
"
When I spoke to Laura, she said he had so many plans and that he was going to do great things for the world, and I know he was."
— Irma Kennedy
Pagels also formed a close bond with CHS AP United States history teacher Kevin Casey, who was his teacher invite to the top 5% banquet. The pair's frequent conversations about Dallas Cowboys and Dallas Mavericks games later inspired their top 5% photo, in which Mr. Pagels is the first draft pick of the lineup.
"He was the definition of all-in, whether it was fantasy football or getting a Ph.D in statistics and economics or being a fan of any sports team or just being passionate about living in the big city," Casey said. "If you didn't know him, you wouldn't believe this was the guy in your English class or your science class that was trying to rap or trying to dance. He had an ability to not be self-conscious, but he knew he was funny, and that's very, very difficult. That's not to overshadow the fact that this was one of the smartest students I ever had."
For Casey's daughter, CHS 2009 graduate Anna Casey, Pagels was a competitive, motivating and intelligent friend since childhood. The pair kept in touch after high school and both lived in Washington D.C. prior to the accident.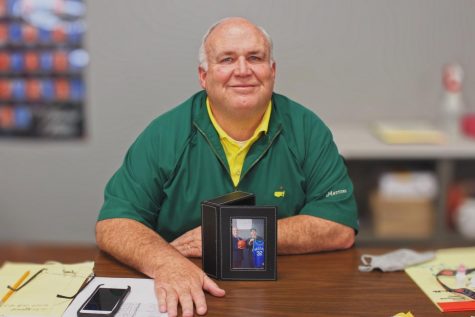 "He encouraged me to be ambitious and to drive towards things," Anna said. "When I got into law school [University of Virginia in 2014], people had been like 'congratulations, that's so exciting', and Jim was like 'very well deserved'. I remember thinking of the fact that this brilliant and hardworking person thought I deserved it; it just meant a lot to me. That's a memory that struck me as soon as I learned that he passed away."
Even Coppell ISD Superintendent Dr. Brad Hunt, who Pagels and his friends referred to informally as 'B Hunt', vividly remembers Pagels' relatable humor and captivating storytelling abilities during his tenure as CHS principal. Pagels wrote and directed an MTV Cribs-style tour of Dr. Hunt's office for a segment, with witty one-liners highlighting details such as the palm pilots on his desk and poetry books on his shelf.
"Some of that stuff I ad-libbed, but most of that was classic Jim," Dr. Hunt said. "He impacted people in such a strong way, but I know he would have had an even greater impact had his life not been cut short. Grieving is sad and hard on everybody, but it's also good to be able to talk about the people you love. Even if the person isn't here on Earth anymore, they're still in your heart and still making an impact and that was Jim Pagels."
"
Even if the person isn't here on Earth anymore, they're still in your heart and still making an impact and that was Jim Pagels."
— Dr. Brad Hunt
Beyond CISD, Pagels' death created a renewed push for bike safety in Washington D.C., an issue in urban areas that he tweeted about hours before his death. On April 15, cyclists rode and gathered on Massachusetts Avenue to honor him and advocate for greater consideration of bikers on public roads. The participants also installed a bicycle painted white, known as a Ghost Bike, at the location of the accident to honor the death of a cyclist in that spot.
"I know many people look at cyclists and say, 'it's a cars' road', but we should be able to coexist," Kennedy said. "I know that he made a mark in that city and they're going to continue to fight to make that city safe. It's an issue that is ongoing. I remember when I was working in New York and did a story about bicycle safety and that was in 1989. We went to Seattle and filmed there about how certain cities like Seattle and Portland were doing what they could to make a change and make cities more bike-friendly. It will take a while."
Follow @CHSCampusNews on Twitter.
Leave a Comment
About the Contributors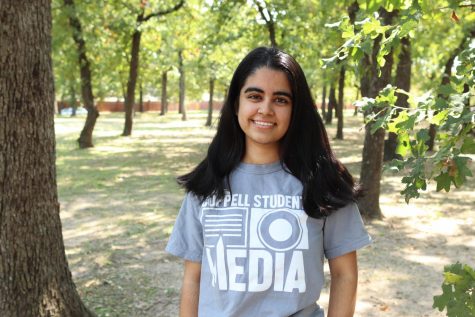 Shivi Sharma, Executive News Editor
Shivi Sharma is a senior and Executive News Editor for The Sidekick. She is part of the IB Diploma Programme at CHS and also edits for Brown Girl Magazine....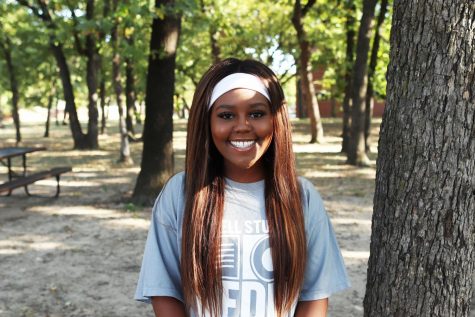 Neveah Jones, Staff Photographer
Neveah Jones is a senior and third-year staff photographer for The Sidekick. Neveah is involved in Student Council and National Honors Society. You can...