Paving the way: Hill empowering minorities with STEM solutions
The first time IT professional Jo Ann Hill worked with computers was during her bachelor's degree program at Mississippi Valley State University. With an affinity for numbers and math, Hill had chosen accounting as her major before she discovered the world of programming.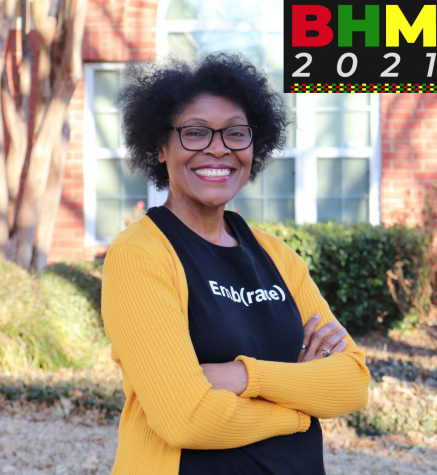 In a country where 62% of Black workers in STEM jobs have been discriminated against because of their race at work – compared to 13% of white STEM employees – Hill's career in STEM as a Black woman has been an uphill battle.
"There's not a lot of Black women in STEM, and the number of women has gone down since I started more than 25 years ago," Hill said. "The numbers are small, but I continue because I enjoy it. I do everything I can to encourage other women, especially women of color, to get into STEM."
Over the past 25 years, Hill's work for IBM has augmented her programming experience tremendously. She uses her extensive knowledge of computers to coordinate various programs and initiatives, many of which are centered around improving opportunities for marginalized communities.
One such initiative, Call for Code for Racial Justice, aims to find solutions for the systemic racial bias in the United States justice system. According to The Sentencing Project, Black adults are 5.9 times as likely as white adults to be incarcerated. Hill's efforts to address this issue through the initiative have led to new opportunities.
"Even though I've been in IBM for a while, I was able to file my very first patent as part of a team participating in Call for Code," Hill said. "That was really exciting."
Along with other IBM employees, Hill began brainstorming for the project in June 2020, after the protests against George Floyd's murder. The solutions were officially launched from September through November. Open source starter kits are available for coders around the world to contribute to the cause.
Hill's background in volunteer law enforcement in local communities helped coders understand the officer's perspective, which was instrumental in the formation of the starter kits. IBM product manager Cedric Cook worked closely with Hill on the police and judicial reform sector of the initiative.

"[Hill] was able to help us understand how an officer who's going out to protect the community would react in the scenarios we studied, and she was instrumental in interviewing [law enforcement]," Cook said. "The idea here is if we can validate our thesis with what someone in the field says, we come closer to being able to solve a real problem with real world scenarios around it."
Apart from programming for racial justice, Hill empowers young girls to pursue coding careers. Since 2010, she has directed the IBM GIGAWOT (Girls Inspired Greatly About the World of Technology) camp with co-director Andrea Solka.
"
I stay in STEM and continue to be an advocate for STEM because I don't like anyone telling me I can't do something."
— IT professional Jo Ann Hill
The main purpose of the camp is to draw the interest of young girls to computer science to remedy the gender disparity in the field. The four-day camp includes robotics and coding lessons and lectures that emphasize the diverse nature of STEM careers.
"It's especially important to show young ladies that [computer science] spans many disciplines and careers," Solka said. "If you want to be a doctor or nurse, you're going to be using technology. You can design makeup; you can design fashion, and all of it uses engineering and math principles."
Hill also mentors students at P-TECH (Pathways in Technology Early College High Schools) in Dallas ISD, a venture that involves reviewing resumes, lecturing about computers and showing students around the IBM work site. 
In addition to helping future generations get involved with coding, Hill is active in the Society of Women Engineers (SWE). She judges applications for prospective members, and in 2015, she delivered a 15-minute presentation on inclusion strategies for minorities in STEM careers. Hill shares advice for women and people of color aspiring to go into jobs where minorities are underrepresented.
"You're going to encounter some discouragement, especially if you're a Black woman, because we have race as well as gender against us," Hill said. "You've just got to continue on. I stay in STEM and continue to be an advocate for STEM because I don't like anyone telling me I can't do something. That continues to encourage me to keep moving on."
Follow Trisha (@trishatluri) and @CHSCampusNews on Twitter.