Virtual Science Fair compelling students to explore alternative data collection
Virtual boards and linked formal lab reports met with judges on Jan. 21 as the 2020-2021 Coppell ISD Science Fair was conducted through a digital screen. 
District Science Fair results were released on Jan. 22, with 57 winners from Coppell High School. The projects will be on display in Bulb at a later date as projects will be advancing to the Dallas Regional Science and Engineering Virtual Fair held on Feb. 19-21.
Coppell High School Senior Ananya Chawla tied for second place in the Medicine and Health-II category for her project "Acne Acme"; her project aimed to find out which acne antibiotic worked best on bacteria in a controlled setting after her long term experience with acne.
Her project was a continuation from last year's fair and while there were many changes, there were also many compromises.
"I originally wanted to do research with phototherapy, but due to the pandemic I was restricted," Chawla said. "I decided to go a different route and collected data at school where I used  different medications on bacteria to see if quantity or quality of medication had greater effect."
Other participants like CHS junior Natasha Banga decided to plan ahead and use research she collected in the summer. Banga placed third in the same category, Medicine and Health-II, for her experiment, "Climate and COVID-19: An analysis of how various meteorological factors influence COVID-19 prevalence and security."
"I wanted to research about COVID-19 as I felt that was what the scientific community really needed the most right now," Banga said. "I had actually begun researching around April and collecting retrospective data from a variety of sources, and I continued data analysis in the fall. Being able to prepare ahead of time was beneficial as during the school year, one has other things going on such as coursework and extracurriculars so being able to get a thorough understanding of my project beforehand gave me an advantage."
Follow Sarah (@Sarah.hab1) and @CHSCampusNews on Twitter
About the Contributors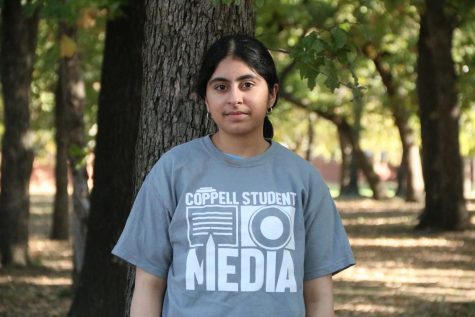 Sarah Habib, Staff Writer
Sarah Habib is a senior and second-year staff writer for The Sidekick. In her free time she enjoys stressing out about school, exploring different kinds...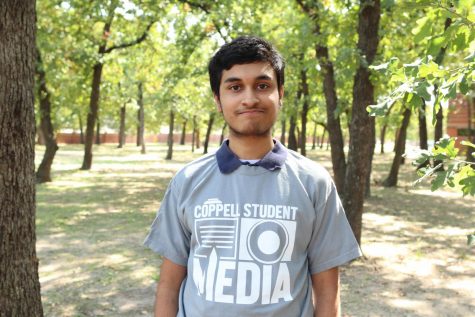 Srihari Yechangunja, Staff Designer
Srihari Yechangunja is a sophomore and a designer for The Sidekick. In his free time, Srihari enjoys producing YouTube videos about animation and playing...