Football returning to action against Lewisville for Senior Night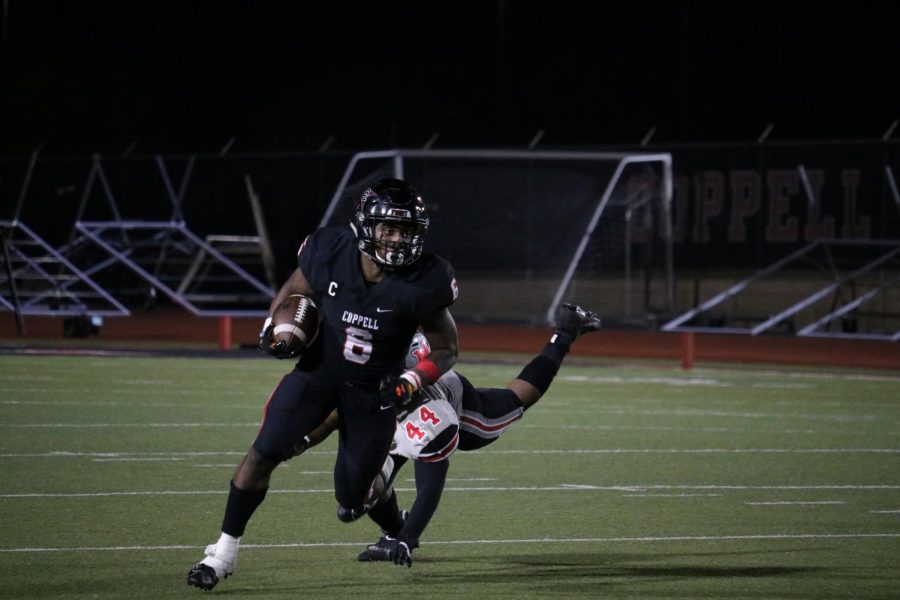 A lot has happened since the last time the Coppell football team played. 
Hebron canceled last Friday's game due to COVID-19 cases on the coaching staff. Coppell High School went virtual from Nov. 12-18, preventing players from practicing. Two weeks between games but only five days of practice has given the team time to rest but also prevented physical action to prepare for its next opponent. 
Coppell plays Lewisville tomorrow at 7 p.m. at Buddy Echols Field. 
This morning marked the first practice since Nov. 11.
"It went really well, better than I thought," Coppell senior running back Jason Ngwu said. "It seemed everyone was still in shape and ready to play tomorrow. It was way different, we were more focused, more in tune. We're communicating more on both sides of the ball."
For the past five school days, practice consisted of Zoom calls going over film. Physical activity had to be done at home, separate from teammates. 
"We might have been lackadaisical, but keeping our mind focused – when we were a little scattered before – for the whole week to get ready for Lewisville kind of helped us for our game play," Ngwu said. "We just need to execute now."
The change in preparation marks a larger trend in the season, with COVID-19 altering normal plans. Senior Night, normally held on the last home game of the season, has been moved to tomorrow instead of Dec. 4 to avoid any possible cancellation. 
Apart from celebrating the seniors, this game is significant in regards to District 6-6A standings. Coppell and Lewisville are tied with 2-1 district records. Both teams have faced a cancellation so far, with Coppell's being against Hebron and Lewisville's against Plano last week. 
"As a whole, it will be pretty good, because we're fired up and ready to go," Coppell senior offensive lineman Nick Lane said. "After two weeks of being penned up basically and unable to play anybody, we'll be like we were in the first week – ready to go out and hit somebody other than our teammates."
A longer practice today meant somewhat compensating for lost time while not overworking the players.  
"I can't say for the whole team, but for [the offensive line], it's honestly just making sure we have our head in the right spot," Lane said. "As a defense, [Lewisville] plays really well in the box. It's great having a cohesive group of offensive linemen who can work together well, and that's what we need to do."
Despite the unorthodox build-up to the game, there are some aspects that will stay the same. A pregame program for Senior Night will take place, and it is the student section's powder game. 
"As a team, we've done a really good job of keeping our hopes up," Coppell senior defensive back Canon Peters said. "We're just adapting, because week by week, there's a new rule or protocol or something else, but as a team, we've done a good job of adapting to the new social norms." 
Follow Sally (@SParampottil) and @SidekickSports on Twitter.
About the Contributors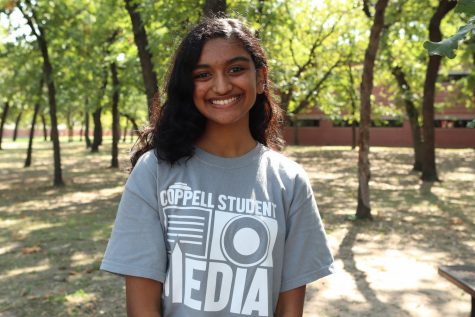 Sally Parampottil, Executive Editor-in-Chief
Sally is a senior and the Executive Editor-in-Chief on The Sidekick. While she's done just about everything possible on staff, she loves writing for sports...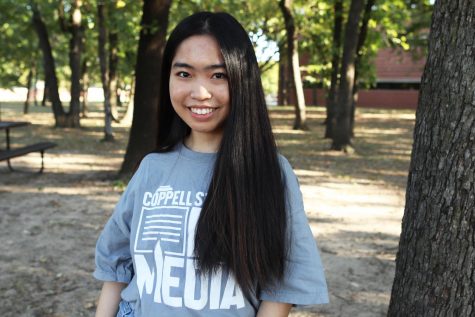 Tracy Tran, Photo Assignment Editor
Tracy is a junior and photo assignment editor for The Sidekick. She loves to spend quality time with friends, try new foods and volunteer. You can contact...