CHS, 9th grade campus moving to 5 days full remote learning
This morning, Coppell ISD announced Coppell High School and Coppell High School Ninth Grade Campus will move to five days of full remote learning starting tomorrow through Nov. 18.
"It's really just the uptake in the positive cases that we have and the lack of substitutes," associate principal Melissa Arnold said. "We want to deep clean this place, reset and then come back. The Texas Education Agency (TEA) allows you five days to do that, so they decided at the district level to utilize that time."
The decision comes after a spike in COVID-19 cases  on both campuses this past week. CISD made the decision to move to remote learning after discussing the high number of quarantined students with Dallas County Health and Human Services. 
"I figured this was coming," AP statistics teacher Tom Portteus said. "My enrollment for in person students dropped off from around 20 to less than 10. People are starting to get stir-crazy, so it's not terribly surprising that this is spiking again."
CHS is currently reporting 45 in person student cases, three staff cases and two remote student cases.
"I like going in person, but I definitely see that these are the necessary precautions for us to take," senior drum major Avery Owens said. "I'm very proud to be a part of a school district that will notice these issues and take action against them. I lost my grandfather to COVID-19 in August, so I'm very appreciative of their decisions." 
All classes, including fine arts and athletics, will be conducted online, and the only on campus events will be makeup volleyball games and an outdoor band competition.
"A lot of the issues come from the students themselves," Owens said. "We're teenagers and we're very social beings, but there's this selfish mentality where we think we're healthy enough, so if we get the coronavirus, we'll be OK. It's not about that. It's about our teachers and families that are at more risk."
On Thursday and Friday, CHS and CHS9 faculty and staff will work remotely while CISD custodial partner Aramark conducts extensive cleaning of each campus.
Outside of CHS and CHS9, all other CISD campuses are continuing to offer in person learning. Beginning Nov. 19, CHS and CHS9 will resume in person learning as well.
"I hope that everybody stays at home, practices social distancing, and wears their masks when they have to go out, so that the cases will stop going up and we can continue back to school," Arnold said.
About the Contributors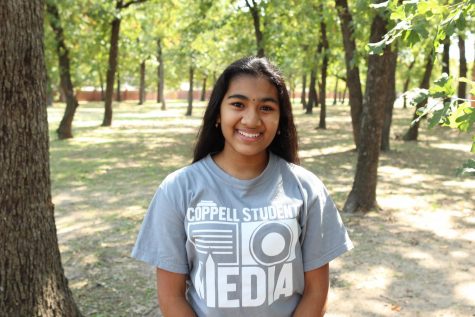 Avani Kashyap, Daily News/Assignment Editor
Avani Kashyap is a senior and the Daily News/Assignment Editor for The Sidekick. She loves animals and you can find her talking about her dog all day....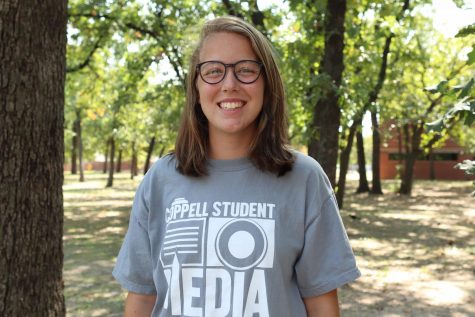 Samantha Freeman, Executive Design Editor
Samantha Freeman is a senior and the executive design editor of The Sidekick. She is on the Coppell High School varsity tennis team and has been playing...