Round-Up editors continuing yearbook traditions amidst pandemic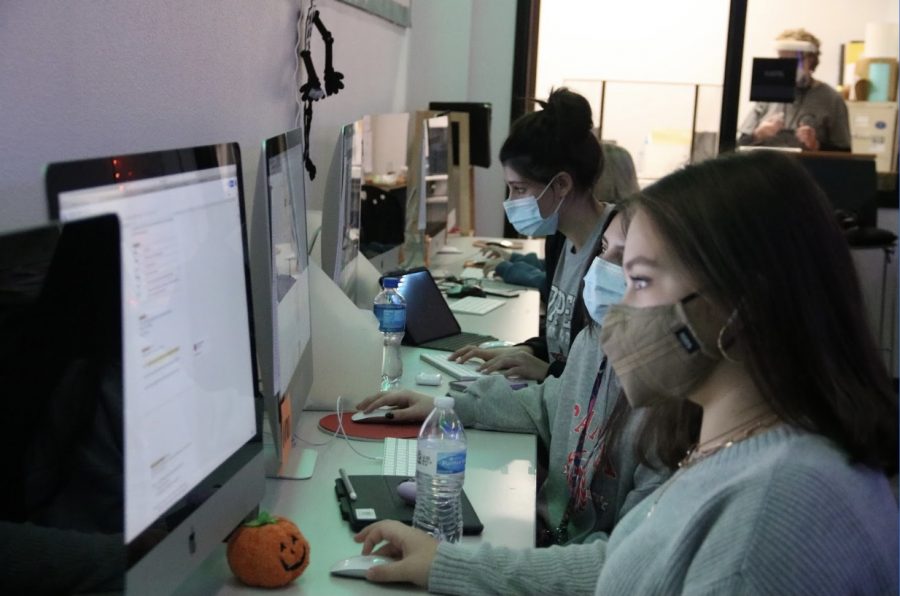 Last summer, junior Round-Up editor-in-chief Melinda Munshi met with representatives from their yearbook company, Jostens, to form a plan for the 2020-2021 yearbook. The staff's main conflict was being able to get a school with 4,000 students to get their pictures taken when a majority of them have gone virtual.
Josten's is a yearbook making service that works with schools on their design and cover of the yearbook throughout the year.
By collaborating with the photography company, Legacy Studios, the Coppell administration department was able to safely create a plan for students to take their yearbook photos.
Josten's is a yearbook making service that works with schools on their design and cover of the yearbook throughout the year.
"It is basically just a hand-in-hand partnership with [Josten's]," Munshi said. "They make sure that we are on time for any deadline and have the certain amount of pages we need turned in in for every deadline and help us throughout every step."
This year, yearbook editors are using social media to advertise the multiple photo opportunities for students. 
"We still have one more round of portraits coming in November," Round-Up advisor Sallyanne Harris said. "But [the events] have made it challenging. We really didn't think we were going [to get] through this."
The yearbook team has four managers called "top tier" who are responsible for doing the main managing roles, creating the book and designing.
"When I'm in the yearbook room, I'm around all my leaders," Munshi said. "That can be super beneficial especially with interviewing, getting good stories and getting good events that we can cover."
In the classroom environment, the "top tier" editors work with staffers and communicate on deadlines, projects and photo assignments.
"What we've done so far is we've assigned our staffers photo assignments so we definitely know that we'll be able to cover something because we usually do it by week, so chronologically," said Round-Up managing editor and CHS junior Christiana Reimer.
With many events canceled due to COVID-19 and a shortage of students on campus, CHS's yearbook team is becoming more resourceful in finding events and stories to cover. 
"So many activities and events have either been canceled or changed to virtual that it's incredibly difficult [to find ways to cover them]," Harris said. "I do have a wonderful group of editors and they are finding very creative ways to cover the year." 
This year's yearbook has been significantly more challenging to create. As a virtual learner, Munshi understands the challenges that come with a new learning format. 
"Designing the actual book is pretty tough from home because you don't have as much guidance from your advisor or other leaders that [know] certain things better than you," Munshi said. 
Round-Up's goal is to cover every student and event at least three times so that each person is shown in the yearbook multiple times. The editors go through a series of checks and balances, edits and proofs and use that to make sure they're covering everyone in the school.
"A lot of things behind the scenes and people in CHS continuously work long hours and long nights," Munshi said. "It's still going to get made. It's still going to be [hopefully] amazing and positive. We hope everyone really enjoys it. Buy your yearbook."
Follow Shrika @shrikavurimi and @CHSCampusNews on Twitter. 
About the Contributors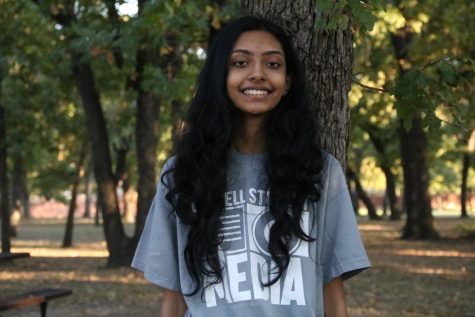 Shrika Vurimi, Staff Writer
Shrika Vurimi is a sophomore and staff writer for the Sidekick. This is Shrika's first year on the Sidekick staff. Other than Sidekick, Shrika is involved...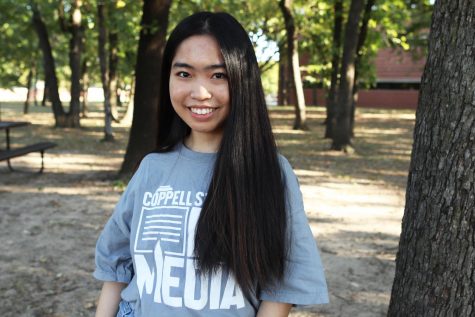 Tracy Tran, Photo Assignment Editor
Tracy is a junior and photo assignment editor for The Sidekick. She loves to spend quality time with friends, try new foods and volunteer. You can contact...