Round-Up yearbook earns CSPA Gold Circles awards in multiple categories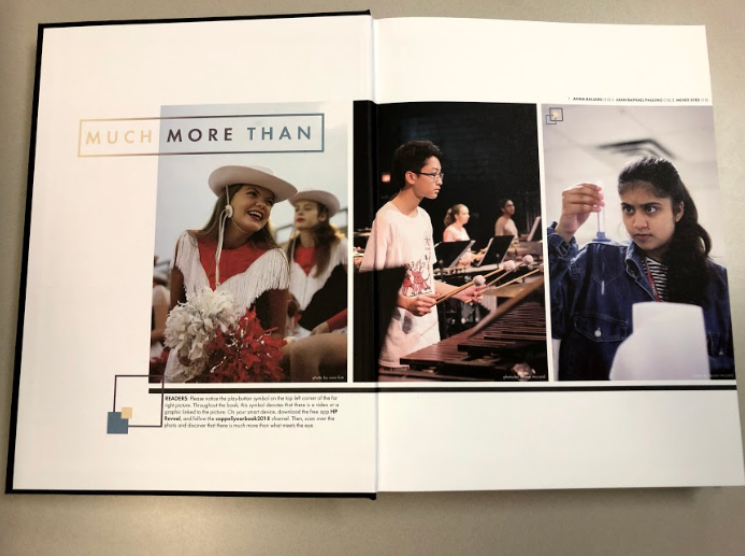 After receiving a National Scholastic Press Association (NSPA) All-American rating and a Columbia Scholastic Press Association (CSPA) gold medal rating, it was announced in January that the Coppell High School Round-Up yearbook has received honors at the CSPA's 36th annual Gold Circle Awards for its 2017-18 book, "Much More Than".
Out of more than 5,000 other publications throughout the country, "Much More Than" received accolades in six categories, a record for the program.
"One of our focuses last year was working with previous critiques from judges in competitions and working towards creating a better book that would do well with judges in different competitions," junior editor Lillie Brummitt said.
Brummitt contributed to a spread called "Sports in the News", which received a Certificate of Merit.
"We've won awards in the past, but I feel like last year we stepped up the caliber of our work in order to win more," Brummitt said.
Pages within the yearbook are submitted in their respective categories and are evaluated for excellence in design, photography and writing. They then have the opportunity to be awarded first, second, third or Certificate of Merit (CM) within the category. "Much More Than" was given second place for its Infographics Portfolio, third for its Student Life spread and four Certificates of Merit in multiple categories, including Title Page and Photo Illustration.
"It's definitely a testament to 'hard work pays off', because there's so many hours and behind-the-scenes things that go into this yearbook that comes out at the end of the year," senior staffer Sarah Pryor said.
Pryor contributed to the Student Life Spread titled "News and Pop Culture" that won third place.
However, awards are merely a pat on the back during an ongoing process of bringing together another book.
"We all do genuinely care about writing unique things and covering a wide range of people from our school in our yearbook and capturing that year in an overall 'round-up' of what we do," Brummitt said. "Awards, I feel like, are more of a motivation after we get them to find out that our work is paying off or that people recognize our quality."
While the student body rotates, the aim each year remains the same: a finished product that will preserve a school year for thousands.
"Our goal every year is to create a yearbook that will be a lasting, cherished book for everybody in the school, something that they'll want to show their grandkids and their great-grandkids," Round-Up adviser Sallyanne Harris said.
The flurry of awards for last year's yearbook opens doors for more in the future.
"I'm just really proud of the work that the staff did last year, and I'm really excited about what's happening this year as well, so who knows what kind of things we'll be winning next year," Harris said.
About the Writer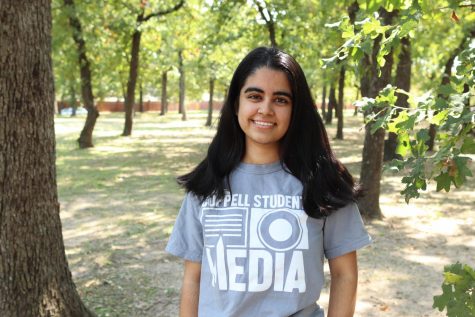 Shivi Sharma, Executive News Editor
Shivi Sharma is a senior and Executive News Editor for The Sidekick. She is part of the IB Diploma Programme at CHS and also edits for Brown Girl Magazine....