District Diwali committee educating community about Hindu festival of lights
To facilitate awareness of Diwali celebrations in the community, Coppell ISD formed a Diwali committee with teachers and staff from across campuses.
Unlike previous years where scattered campuses individually recognized Diwali, the formation of the committee allows celebrations to be consistent and robust.
The committee has planned a variety of virtual activities through social media to share information about what Coppell families are doing to celebrate Diwali and inform non-Hindu community members about the significance of the festival.
"I have been working in the district for the past six or seven years, and this is the first time I heard the district was planning on celebrating Diwali across campuses," committee member and CHS9 algebra I teacher Gunjan Jain said. "I was overjoyed and I texted other teachers who I thought would be interested right away."
At its core, Diwali is a festival celebrating the triumph of good over evil. In the Hindu religion, this is represented through stories such as King Rama defeating the villain Ravana and Lord Krishna conquering the demon Narakasura. Hindus celebrate these victories symbolically by lighting diyas, which are small lamps.
Diwali is commonly celebrated with large gatherings of family and friends who wear traditional clothing and eat Indian food. However, the recent spike in COVID-19 cases in Coppell raises concerns over how holiday celebrations will adapt.
"Normally, we host a big dinner and hang out with everybody and light candles," Coppell High School junior Saanvi Sachdeva said. "For safety reasons, we're not inviting anyone over this year, but we'll still dress up and eat Indian food and do rangoli."
Still, small traditions, such as decluttering, stay consistent through the pandemic.
"Diwali tradition includes getting the bad things out of your house," Jain said. "When you clean, you invite positive vibes into your environment."
In 2017, a group of CISD parents petitioned the board to designate Diwali as an official district holiday. Though the effort failed, it prompted discourse over which cultural holidays are celebrated widely enough to be recognized by the district.
"If we make Diwali a holiday, we need to recognize other cultures too," committee member and CISD digital content specialist Naveen Boppana said. "We have such a diverse community and every culture has a significant holiday."
In addition to Diwali, the district will be forming committees to deliberate how best to recognize cultural holidays such as Christmas, Hanukkah, Chinese New Year and Ramadan. This is the first year for the district to plan consistent cultural celebrations through such committees.
"This work isn't about the people on the planning committee," CISD executive director of communications and community engagement Angela Brown said. "It's about deciding the best way to honor and celebrate different cultural aspects of our community."
Follow Trisha (@trishatluri) and @CHSCampusNews on Twitter.
About the Contributors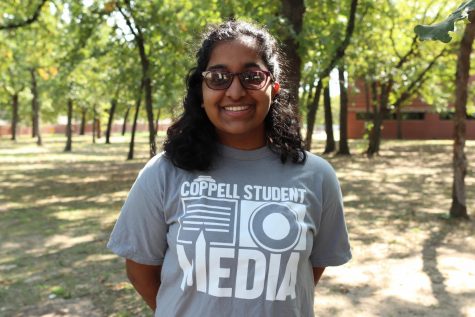 Trisha Atluri, Advertising/Circulation Manager
Trisha is a junior at Coppell High School and the advertising/circulation manager for The Sidekick. She enjoys playing ukulele and discovering new music...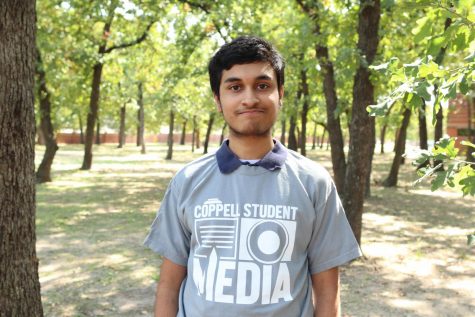 Srihari Yechangunja, Staff Designer
Srihari Yechangunja is a sophomore and a designer for The Sidekick. In his free time, Srihari enjoys producing YouTube videos about animation and playing...