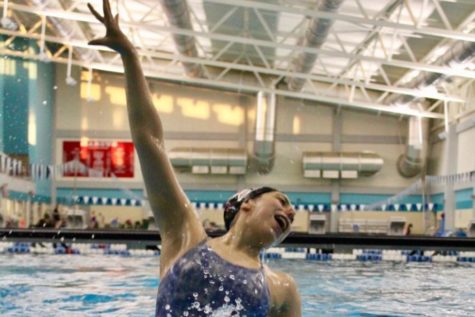 May 15, 2018
If I could pinpoint the moment I decided not to pursue synchronized swimming (synchro) in college it would be two years ago at a competition in Mesa, Ariz. as I clung to the pool wall staring at a Lindenwood University swimmer. The nerves I had for my upcoming routine combined with the image of the swimmer's swimsuit ri...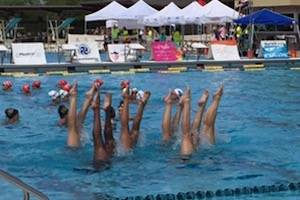 Lili Lomas, Staff Writer

April 12, 2016
MESA, Ariz. - Training to deny your physical need for air while using every part of your body to execute fast choreography; these are few of the unique characteristics that define synchronized swimming. This past week one of only two Dallas synchronized swimming teams, The Pirouettes of ...