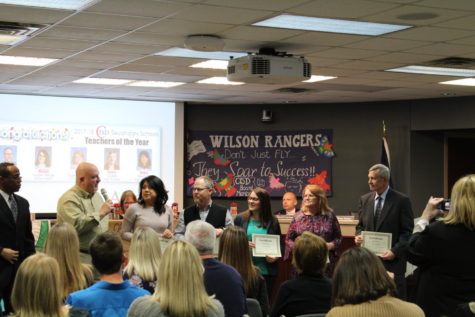 Farah Merchant, Student Life Editor

January 23, 2018

Filed under CISD Board Meetings, News
Monday night's Coppell ISD board meeting concluded with rezoning plans, new plans to assist EOC retesters and the district calendar for the 2018-19 school year. But what resonated with the audience was the appearance of 2014 CHS graduate and current San Francisco 49ers defensive lineman Solomon...
April 30, 2013

Filed under News Blog
By Shannon Wilkinson Staff Writer As the 2012-2013 school year draws to a close, staff members, faculty and students begin to prepare for the upcoming year. The entire school is familiar with the very frequent visits from college's all over coming to Coppell to talk to interested students. The...