Board meeting discusses new school year calendar, zoning decisions, EOC retesters
Monday night's Coppell ISD board meeting concluded with rezoning plans, new plans to assist EOC retesters and the district calendar for the 2018-19 school year.
But what resonated with the audience was the appearance of 2014 CHS graduate and current San Francisco 49ers defensive lineman Solomon Thomas was recognized by the board for his first season in the NFL.
"I never took the full advantage of my education until I got to high school and got recruited by Stanford," Thomas said. "I wouldn't have gotten recruited by Stanford without some amazing teachers along the way. Actually one of them is here, Mrs. Arnold. I love her. She was amazing to me. So many teachers who would just stay with me after school."
According to Thomas, Coppell has helped him grow as an individual.
"It was great having teachers support me, being able to stay with me before school after school," Thomas said. "I'm really lucky to be a part of this amazing community. Coppell is great."
The board also discussed the EOC (end of course) retest cycle students were trapped in. This retest cycle occurs when students do not meet the state standard for passing the EOC and have to retake the test. Each failed attempt discourages students and traps them in a cycle where they then have to continuously retest.
CISD Coordinator of Assessment Susie Williams provided statistics comparing the state with first-time and retesters for the annual STAAR test. The gap between first-time testers and retesters was concerning to the members of the school board.
After Williams's presentation, Coppell High School associate principal Melissa Arnold presented what she and the school administration are doing to help the learners escape the retest cycle.
"One of the things that I do want to say is we do know every single learner's story," Arnold said. "They are kids that are retesting and are just devastated by their results. As an educator, it breaks my heart. As a mother of a learner that I know is going to have difficulties growing up because of some of the things that she is dealing with right now at such an early age, breaks my heart."
Last semester, Coppell High School purchased an accelerate instruction course for retesters through Ingenuity. This course offers a pre-test to dictate where these learners are and offers a one on one instruction course.
"Just know that we are very passionate about learning for all kids and supporting them through and helping them see that they're not failures," Arnold said.
Additionally, the board discussed rezoning concerning the construction of the new Coppell Middle School West. The new CMSW will be built close to Richard E. Lee Elementary.
CISD Associate Superintendent Sid Grant said the rezoning for the 2018-2019 school year will be very different from the opening of Lee Elementary, which only concerned south Irving and not the multiple schools in the district.
"This report was to get an idea about the process going forward and give everybody a look at what we're thinking about next year which will help in the end with people not being shocked when they hear about a huge rezoning going to happen in the fall," Board President Tracey Fisher said.
Lastly, the calendar for the 2018-2019 and 2019-2020 school year was approved. The board was presented with two options. The first option mimics the current school year calendar starting the school year on Aug. 20 and ending it after Memorial Day but before June. The second option would begin the school year on Aug. 15 and end before Memorial Day.
The arguments for option two were that it would provide educators and teacher six days to plan before school starts compared to the four days they were given this year. Additionally, the days for first and second semester would be more evenly distributed. First semester would be 85 days and second semester would be 89 says.
In the end, the second option was considered more superior and will be implemented at the start of the 2018-2019 school year.
About the Contributors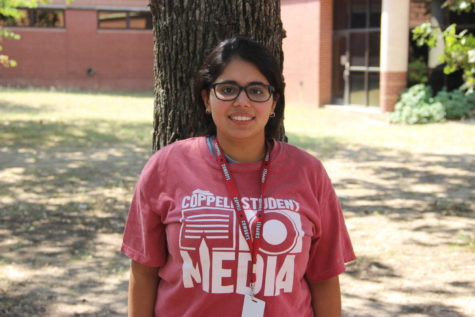 Farah Merchant, Co-Student Life Editor
Farah Merchant is a senior and third-year staff writer and Student Life Editor on The Sidekick. She also works for the Citizen's Advocate, the local Coppell...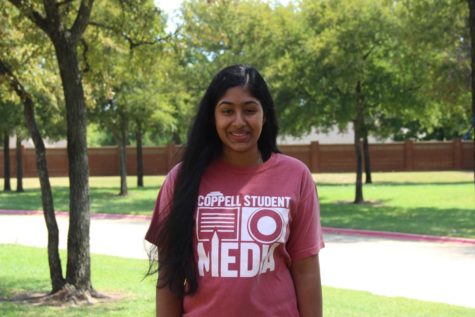 Varsha Kanneganti, Staff Photographer
Varsha Kanneganti is a senior and a first year photographer on The Sidekick. In her free time, she enjoys spending time with her two year old labrador...