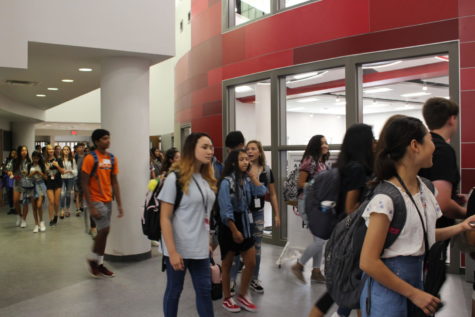 Christine Zacuai, Executive News Editor

August 15, 2018
This morning, anticipation for the converted freshman center, CHS9, reached an end as its first school year welcomes a bustling and bright-eyed school freshmen class. Despite being an entirely new campus faced with the obstacles of transportation and scheduling, CH9 has ran into little pr...
October 9, 2013

Filed under Opinions, Student Opinions
By Summer Crawford Staff Writer     All of a sudden you find yourself in a vast and unfamiliar hallway. The looming walls are closing in and fear is filling your mind. As a bell rings, waves of hundreds of students come rolling in like an unstoppable tide, all you can think about is how you want t...