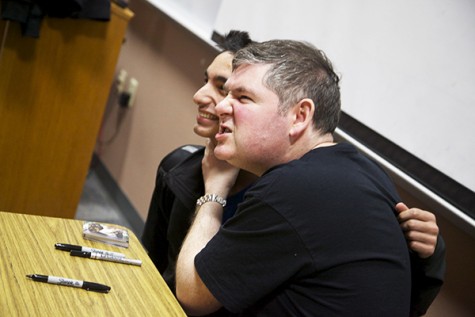 February 5, 2013

Filed under News
By Corrina Taylor Staff Writer British author Darren Shan paced in front of the lecture hall as he read the prologue to his new series, Zom-B; his whispering voice captivated the audience. Students leaned forward to catch every spellbinding word. As they listened to the hauntingly mesmerizing story,...
January 29, 2013

Filed under Entertainment Blog
By Thomas Hair Opinions Editor Darren Shan, one of the premier horror and fantasy fiction writers of the 21st century, is scheduled to visit Coppell High School tomorrow - Wednesday, January 30. He will be giving a presentation in the Lecture Hall for about an hour starting during 4th period and e...