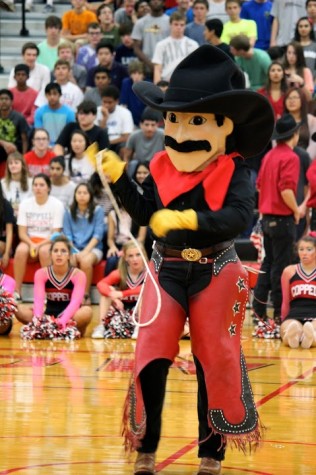 April 23, 2014
By Alex Nicoll Staff Writer  Silent but spirited, he can go from busting out some smooth dance moves at pep rallies to helping cheerleaders in their chants at football games. A staple within the Coppell High School community, he represents the spirit of the Coppell Cowboys.  The memorable mascot of...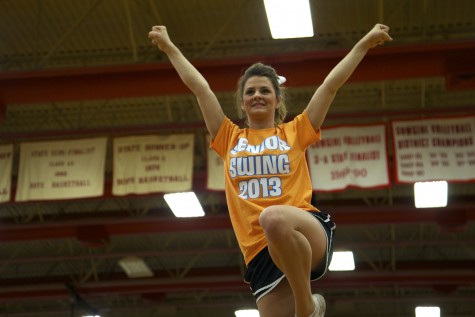 November 9, 2012
Coppell rallies up students and faculty during the senior swing pep rally this morning, held in the big gym. Tonight's senior football game with be at the Coppell stadium against the Lewisville Farmers. Photos by Rachel Bush.
September 26, 2011
By Kara Adkins Staff Writer I never understood children's fear of clowns. It always seemed to me that it was just somebody in a funny costume. However, once the new Cowboy Carl costume was unveiled I could finally relate. The new version of our school mascot was presented to students at the homeco...