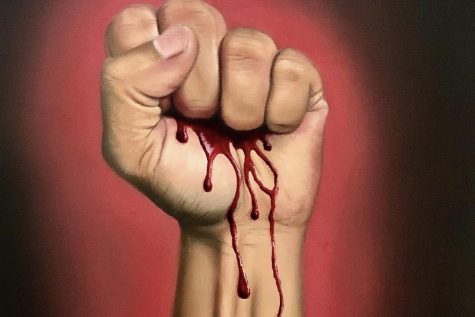 Trisha Atluri, Advertising/Circulation Manager

August 20, 2020
This past May, when the death of George Floyd rocked the nation and opened the eyes of a generation to racially motivated violence, Coppell High School senior Ishita Sisodia picked up her oil paints and set to work on a piece she would spend five days on.  Sisodia, along with other Coppell-ba...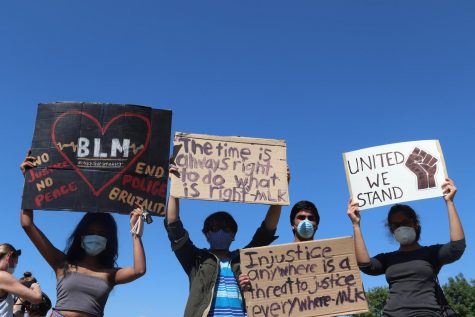 Trisha Atluri, Advertising/Circulation Manager

June 4, 2020
Seven consecutive chants of "say his name" were responded by seven consecutive shouts of "George Floyd" as Coppell residents showed solidarity and support for the Black Lives Matter movement on Wednesday. Rally organizers Johnny Roberson Jr. and Manuella "Mannie" held a Black Lives Matte...