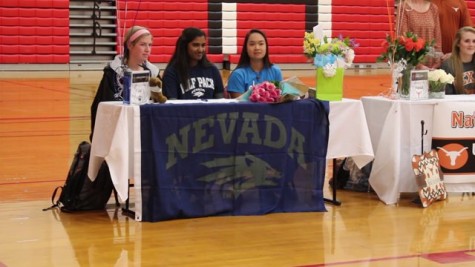 February 5, 2015

Filed under Sports, Spring Sports
Video by Nick Wilson. http://vimeo.com/118825534 By Alex Nicoll Editor-in-Chief @NicollMac With an energy that was felt as soon as you walked in the doors this morning, the Coppell High School gym had families buzzing, athletes signing and one happy athletic director. "It just makes...
May 20, 2010

Filed under Student Life
by Ellen Cameron Staff Writer "Aim high," the Air Force says. "We're looking for a few good men," the Marines say. This year, it seems a few good men from Coppell High School are aiming high. Seniors Chip Zurita, Seth Rodgers and Ryan Ische will join United States Military Service ...