Marcus no match for tennis team
Following a loss to Plano West on Friday, Coppell tennis players picked themselves up with a 15-4 win against Marcus yesterday at the CHS Tennis Center.
"Our team did really well," Coppell sophomore Lindsay Patton said. "The energy was amazing and we really played as a team." 
According to Coppell senior Riya Reddy, the team has been improving with each match. 
"Every week we're definitely getting better," Reddy said. "I really saw that during yesterday's match, especially with doubles, kind of getting more comfortable with our partners. Even in the tougher matches with Southlake [Carroll] and Plano West, even though we lost those matches, we still fought really hard. Every single one of those matches we gave it our all and gave it 110 percent every time."
Friday's match with Plano West ended in a 13-6 loss for Coppell. This time, Coppell pulled out of more of the tiebreaks that were causing losses earlier in the season, with the girls division earning more victories. 
"[This season] has been unusual," Coppell coach Rich Foster said. "We practiced among ourselves without facing any opponents for over a month. This caused a little bit of a shaky start for us, but we are gaining confidence with each match played."
Coppell plays at Hebron at 4 p.m. on Friday and hosts Lewisville at 4 p.m. on Sunday at the CHS Tennis Center. For these upcoming matches, Foster and Reddy said the focus will be on becoming quick starters, overcoming adversity and confidence without underestimating the opponent. 
"I struggled with just letting the points that I lost get to me," Reddy said. "So I definitely hope to improve on that and kind of just walk away from each point [thinking] I can start over. [For the upcoming matches], we shouldn't be decreasing [the level we play with] just because the school that we're playing isn't at our level." 
Follow Akhila (@akhila_gunturu) and @SidekickSports on Twitter. 
About the Contributors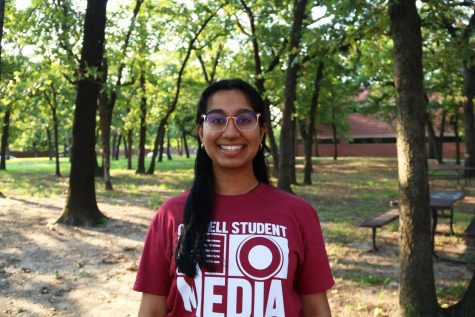 Akhila Gunturu, Executive News Editor
Akhila is a senior and the Executive News Editor for The Sidekick. She is part of the IB Diploma Programme at CHS and when she isn't doing schoolwork,...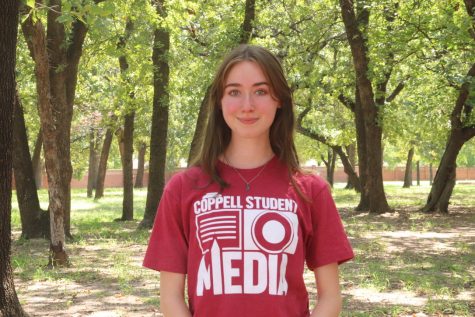 Olivia Cooper, Staff Photographer
Olivia Cooper is a junior and second year staff member. She can usually be found reading, painting, taking photos, or sleeping. Her favorite things include...