Tennis stands together after defeat against Plano West
Yesterday's match against Plano West at the CHS Tennis Center ended in a 13-6 loss for Coppell.
"It was a tough match," Coppell junior Jasmin Durant said. "We still fought, and we still did our best, but we started to fall through for singles. We won some matches, but in most matches, we were lost to the third tie breaks, so that's where it was really tough."
According to Coppell junior Vinay Patel, the team struggled at tie break matches. Patel lost his singles match against Anirudh Reddy with a tie break match. 
"We lost the match overall, but we had four matches that were lost in tie breakers in a matter of two points," Patel said. "So while the overall match score might not be that close, a couple points in each match could have changed that score drastically. As a team, we need to work on tie breakers and a lot of pressure situations."
Though the team faced tough defeat, the endless support from their peers is what carries them forward. 
"I love all the people cheering, I love all the people watching, and I love all the people I am playing with," Patel said. "The team spirit, it's my favorite part. Tennis is an individual sport, but playing with the team is what I like the most." 
Coppell hosts Marcus on Tuesday at the CHS Tennis Center.
"My favorite thing about the Coppell tennis team is that we're just able to bond and come together as a team and cheer for one another and support one another," Durant said. "Even though we might not know each other that well, we are still able to support our teammates to fight, no matter what. Even if we're losing, we're still able to push through with confidence because we're a team and we know we can get through anything." 
Follow Sreeja (@sreejamudumby) and @SidekickSports on Twitter
About the Contributors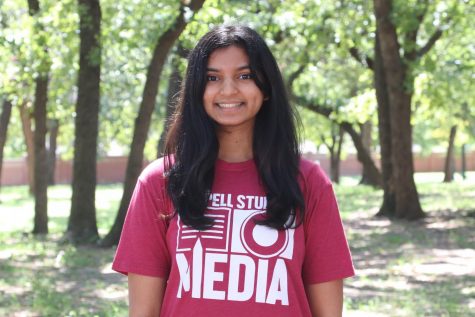 Sreeja Mudumby, Executive Editorial Page Editor
Sreeja Mudumby is a senior and the executive editorial page editor for the Sidekick. This is Sreeja is primarily a writer, and this is her third year on...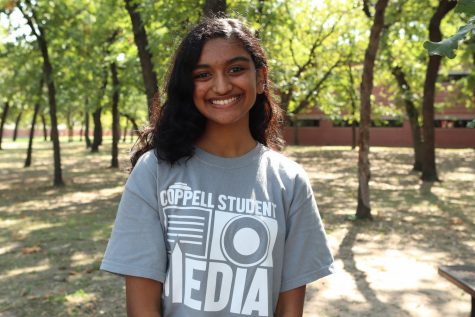 Sally Parampottil, Executive Editor-in-Chief
Sally is a senior and the Executive Editor-in-Chief on The Sidekick. While she's done just about everything possible on staff, she loves writing for sports...