Fire and water on the court
Seetha, Gregory serve as new doubles team
For Coppell seniors Kunal Seetha and Austin Gregory, afternoons spent in the CHS Tennis Center were typical. 
The sound of shuffling shoes across the court, the hard serve of a tennis ball as it cuts swiftly through dry air and the panting breaths that follow one player to the net, blocking any incoming strikes were moments Seetha and Gregory lived through everyday. This fall season, their partnership on the court would just be another.
Seetha and Gregory knew each other five to six years prior to their destined partnership on the court, going to the same tennis program to train in their middle school years and then further developing their friendship by sharing classes in the IB program and on Coppell's tennis courts. Being considered two of the strongest players throughout their high school years on the team, Seetha and Gregory were not surprised to share the court this fall.
"In a way, we were almost the only ones left. [Coppell junior Vinay Patel] and [Coppell senior Matthew Abbey] wanted to play together as doubles, and we had a mixed team decided," Seetha said. "[Gregory] and I were not among the remaining players in the first lineup, so we chose to play together. But regardless, I wanted him to be my doubles partner because of our skill, because of our friendship."
The newly established duo set off to develop a practice regimen. With after school practice every day from 3-5 p.m. and an extra hour or two behind to practice single and double skill sets on Mondays and Wednesdays of every week, alongside separate training at individual tennis centers ranging 2-3 hours twice a week, the pair collectively train between 42-45 hours every week. However, they do not owe their successful teamwork all to their vigorous practice routine.
"Not only are these two experienced, seasoned players, but they complement each other really well," Coppell coach Rich Foster said. "[Gregory] is a fiery, emotional player who plays with passion and a bit of an attitude while [Seetha] is calm and calculating. They balance each other and keep each other in check, with Kunal's leadership and Austin's aggressiveness – they're a force to be reckoned with."
The pair are not only two different people on court, but two different players with two unique styles of playing. While Seetha is more experienced playing at baseline – aggressive from a distance – Gregory is assertive at net taking shots at angle balls at a short distance.  Both are learning to put their distinct styles together, focusing on improving their communication.
"Tennis, just like any other sport, requires a lot of communication," Gregory said. "It is the ability to read off each other, the interplay between offense and defense requires observation and knowing the right time to move based on your partner's movements. It is a very synchronized sport, as two players are working in tandem on the court."
The pair have won big at district as individuals and hope to reach the same success as a doubles team this fall with big competition in the form of Plano West High School which is ranked third in the state for its 6A tennis team.
"Even though the partnership is recent, Austin has become one of my closest partners and friends on and off court," Seetha said. "Through our practices, we have learned to lift each other up, learned to balance each other and learned to stay positive. With our teamwork and our friendship, I know we can be much stronger than the rest."
Follow Sarah (@Sarah.Hab1) and @SidekickSports on Twitter.
About the Contributors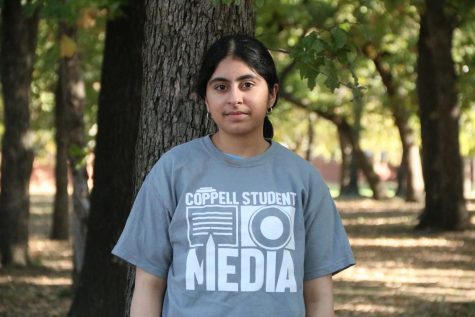 Sarah Habib, Staff Writer
Sarah Habib is a senior and second-year staff writer for The Sidekick. In her free time she enjoys stressing out about school, exploring different kinds...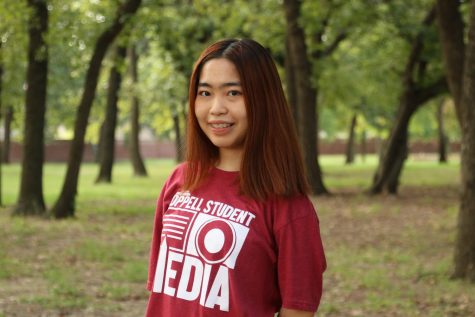 Tracy Tran, Photo Assignment Editor
Tracy is a junior and photo assignment editor for The Sidekick. She loves to spend quality time with friends, try new foods and volunteer. You can contact...