Q&A: Williams makes full circle from playing to coaching
Dalton Williams, an on-level economics teacher and quarterback coach, attended Coppell High School and graduated in 2008. After graduation, Williams signed with the Dallas Cowboys as a quarterback after going undrafted in the 2013 NFL Draft before he was cut during training camp. While he was a student, Williams played quarterback for CHS. Now, Williams returns to the place where his appreciation for football began to become a teacher and coach. 
What prompted you to switch from playing to coaching football?
Once I got done playing, I realized everything football had taught me, I wanted to pass that on to those kids who are playing. I want to help them learn everything I have learned.
When you were a student at CHS, what did you love the most?
I loved the culture. The FISH philosophy and GRIT that CHS Principal Laura Springer talks about is what Coppell is all about. You don't find too many places in the world where people genuinely care about other people's well being, and Coppell is one of those places. From administrators to teachers to students, everyone is looking out for one another.
How does it feel to return to CHS?
It feels great. I'm happy to be working with students who I can relate to. I feel like I can get through to them because we come from the same area and experience the same things.
How do you encourage athletes to enjoy football?
I want them to realize hard work is fun and nothing is easy. We are only truly satisfied when we give our all to something and we succeed in it. You don't truly find happiness unless you are working hard for something you love.
How was life after CHS? What was the journey to come back?
CHS has a lot of special qualities about it. It teaches you to handle what the real world throws at you. You learn a lot of harsh lessons quickly, but you always fall back on your core values and the character traits you learned at CHS. When you fall back on those, you can trust yourself to handle anything the real world throws at you. 
How did CHS prepare you for the real world?
CHS shows you the right way to do things and why it is important. At the end of the day, all you really have is respect for your name. People only know you by what you do, and you want to make sure everything you do is building up your name and not bringing it down.
Why do you think coaching is the right path for you?
I love the aspect of students and teachers or coaches and players holding each other accountable. One group can't achieve everything they want to achieve without the other group, so it is like a give and take or push and pull relationship. You're working together, regardless of the situation, for a common outcome. That's teamwork at its finest. That is what's great about football.
Follow Sapna (@sapnaamin6) and @SidekickSports on Twitter.
About the Contributors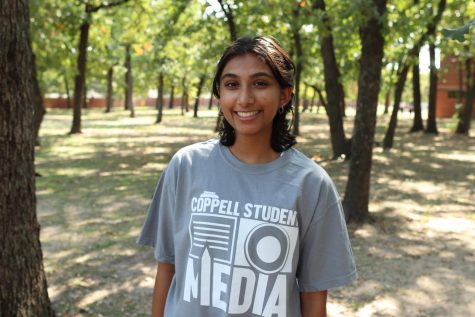 Sapna Amin, Staff Writer
Sapna Amin is a second-year staff writer for The Sidekick. In her free time, she enjoys spending time with her friends, reading and drawing. You can contact...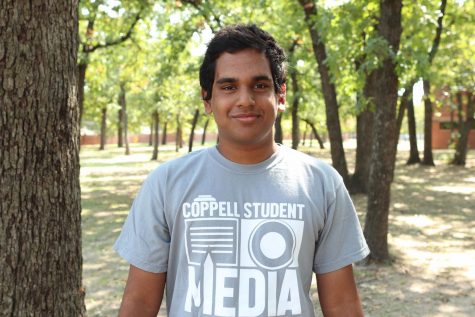 Meer Mahfuz, Staff Writer
Meer is a junior staff writer for The Sidekick. During his free time, Meer enjoys watching sports and listening to music. You can contact him at [email protected]