Swift passes down stories of human condition on 'folklore'
I went to sleep on July 22 following another uneventful day of social distancing and isolation; nothing to complain about, but nothing to be excited about, either. Then I logged onto Instagram the next morning and practically fell off my bed, because Taylor Swift had announced the surprise release of her eighth studio album, folklore, and suddenly I had 16 new songs to look forward to in mere hours.
Now, a week after the release of folklore, it's hard to imagine a time when this album did not exist. Each song is beautifully arranged and masterfully written, fresh yet timeless, passionately poignant yet tinged with hope. folklore is not only Swift's best, most cohesive album to date, but also the one it seems she's been working toward her entire career — a fact made even more impressive because it was composed entirely in quarantine.
"In isolation my imagination has run wild and this album is the result, a collection of songs and stories that flowed like a stream of consciousness," Taylor Swift wrote on the Instagram post accompanying the album's release. "I've told these stories to the best of my ability with all the love, wonder and whimsy they deserve. Now it's up to you to pass them down."
As the name suggests, folklore is, for once, not entirely based on Swift's personal experiences (or so she claims). Instead the songs feature an ensemble cast of characters — some fictional, some very much real — who, over the course of the album, learn lessons of life, love, heartbreak, loss, regret and revenge, resulting in an album that's just as evocative and impactful as ever.
In "the last great american dynasty", for instance, Swift draws comparisons between herself and philanthropist Rebekah Harkness, the previous owner of her own Holiday House. The story of Harkness is told vividly and poetically, with a touch of tongue-in-cheek humor, but upon closer inspection, it's a thought-provoking, personal critique on tabloids and society's misogynistic standards — a theme explored in greater depth on the scathingly delightful "mad woman". 
Another part of the beauty of folklore is its freedom from constraints. With the world in lockdown, gone is the pressure on Swift to craft an album with monstrous radio-friendly hooks and production suited to fill a stadium; instead, her voice — which sounds more comfortable than ever — and ear for melodies take center stage. 
Take "illicit affairs", "this is me trying" and Bon Iver duet "exile". Each tells a distinct story of a failed relationship, but they build similarly to epic climaxes brimming with emotion. Album opener "the 1" is another breakup song, but it's decidedly chill, exploring the 'what-ifs' of a failed relationship in a tone that's not so much heartbroken as it is blasé. Fans concerned about the state of Swift's relationship with actor Joe Alwyn need not worry, though — "invisible string", the most straightforwardly confessional track on the album, is a whimsical, acoustic love song that would fit right at home with the happiest moments on 2019's Lover.
Still, folklore is not exactly cheerful, and at times, it features Swift's darkest work to date. "seven" is the heartbreaking tale of a child with an abusive home life, told from the tragically innocent perspective of their friend — "I think you should come live with me," she says, "and we can be pirates / then you won't have to cry / or hide in the closet." Album closer "hoax" hauntingly narrates an inability to escape a toxic relationship. On "my tears ricochet", we are welcomed to the funeral of a 'fallen object of obsession' — perhaps the Old Taylor — from the perspective of her 'embittered tormenter' — perhaps her formal record label. And on "epiphany", Swift compares the harrowing experiences of soldiers on the frontline with those of healthcare workers on the frontline: "Someone's daughter, someone's mother / holds your hand through plastic now / Doc, I think she's crashing out", she mourns. Its modern-day realness, especially in the midst of the COVID-19 pandemic, makes it all the more depressing.
In an album so beautiful and intricately crafted, it's hard to pick a favorite song. But three of folklore's best moments are undoubtedly "cardigan," "betty" and "august", each of which explore the same teenage love triangle from a different character's perspective: "cardigan" being a bittersweet love song that transforms into tragedy; "betty" being the optimistic yet open-ended apology; and "august" being the heart-wrenching, cinematic tale of the 'other woman', whose summer fling was doomed from the start.
The power of folklore is its ability to create realness out of fiction; to capture such vivid, complex emotions through the tales of characters who we've never met but, by the end of the album, feel like we've known our entire lives. Swift has brilliantly captured the human condition, the emotions we feel but can't express, the flaws we do our best to hide, the beautiful mysticism of the mind.
Almost a year ago, I called Lover Swift's best project to date. Now, folklore has claimed that title for me. folklore is a once-in-a-career type of album, the kind I never knew I needed until I was laughing and crying and singing along to it. Maybe Swift's next album will be even better. Or maybe it won't.
Either way, for now, I'll be listening to folklore, passing these stories down.
Follow Anthony (@anthonycesario_ ) and @CHSCampusNews on Twitter.
About the Contributor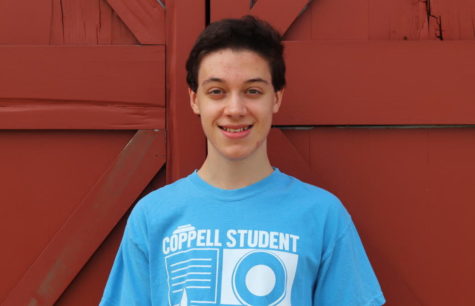 Anthony Cesario, Executive Editor-in-Chief
Anthony Cesario is a senior and the Editor-in-Chief of The Sidekick. When he isn't keeping up to date with all things music related, he enjoys exploring...