Why Jojo Siwa is a pop icon
On May 1 Jojo Siwa (@itsjojosiwa) posted a 15 second TikTok playfully mocking her haters with a comedic audio. 
On the screen the words "she needs to grow up", "she's older than Charli" (@charlidamelio, 16-year-old with more than 55 million followers, the most popular on the platform), "let your hair down", "I forgot she [could] drive", "she's signed to a contract, so she has to act like this", "she dresses like a baby" all flashed onto the screen throughout the video.
Her caption – "So creative".
While these comments may seem shockingly harsh, they are frequently received by Siwa. 
Siwa started her career in the limelight on the reality TV show, "Dance Moms". The other girls on her dance team usually outshined her on the weekly pyramids – but it was obvious she had something special in her – an undeniable potential for success.
"I found out about her from 'Dance Moms'," freshman Arabelle Warren said. "She was one of my favorites on the show. She had a different personality than all of the other dancers, [she was] very bubbly and girly."
She stood out and was unashamedly herself, overly-extroverted and slightly eccentric. On numerous occasions, she was ridiculed by the dancers on the reality show, but it was because she had this zhuzh. 
I could tell that she was going to be a star. 
Even just looking at her, she stands out, wearing a blinged-out costume with a bow half the size of her head. A bright smile and bleached blonde hair pulled into a tight side-ponytail (she pulls it even tighter to ignore the hairline haters. You heard that right, hairline haters, people who make fun of Jojo Siwa's iconic ponytail). 
"Dance Moms" was canceled due to Abby Lee Miller's (Siwa's dance coach) cancer diagnosis and her pleading guilty to bankruptcy fraud, being sentenced into prison in May 2017.
Meanwhile, Siwa had full-focus on her own singing, dancing and acting career (we love a multi-talented queen). After releasing her hit single, "Boomerang" with now more than 800 million YouTube views, I knew she had a bright future as a child-star ahead of her. 
"She's not the typical teenager – she wears bows, her whole house is about her – she's not a normal influencer," Warren said.
She launched a YouTube vlog channel, went on a North American concert tour, released "Hold the Drama", "D.R.E.A.M." music videos, won four Nickelodeon Kids' Choice Awards, gathered a mass following – no – an army of girls who believed in the truths she preached within her awe-inspiring, breathtaking masterpiece of what most would call music (I would call it the Mona Lisa if it was put into words, blinged out as much as Jojo's sparkly persona and was perfected to the absolute core). 
One of her lyrics that touches me the most to this day is, "I don't really care about what they say. Imma come back like a boomerang."
I melted into tears when I first heard the song, honestly.
Jojo understood me. Jojo was me. I was Jojo. I am Jojo.
These lyrics followed by, "Imma, Imma come back," echoed through my eardrums and flooded throughout the veins of my consciously living body while I was resting my head on my new foam pillow I got yesterday at Target, gazing up at the blank white popcorn ceilings. 
Yep. Popcorn ceilings. 
But then those popcorn ceilings reminded me of something – of someone.
Jojo Siwa. 
First of all, they reminded me of how I saw a popcorn bag with her face on it at Target yesterday (what merchandise doesn't have her face on it?). But then, I discovered something deeper about the relation between Siwa and the popcorn ceilings. 
Jojo Siwa would've never looked up at those popcorn ceilings and cried, she would've yelled, "Imma, Imma come back" as the powerful young woman that she is. 
At first glance Siwa is a 16-year-old girl who gets made fun of wearing "kids clothes" and sequined bows, but she has built an empire of an Internet following, whether you like it or not. She has wit beyond her years if you look precisely at how she has built her social media image.
"She's a really positive influencer compared to the rest of the influencers her age," Warren said. "She gets a lot of hate, but still keeps up everything that she has already made for herself."
On top of her money moves, she has never been afraid to address her haters online, or change based on their critiques.
Sis is slaying the game. 
Follow Victoria (@veh37936) and @CHSCampusNews on Twitter.
About the Contributors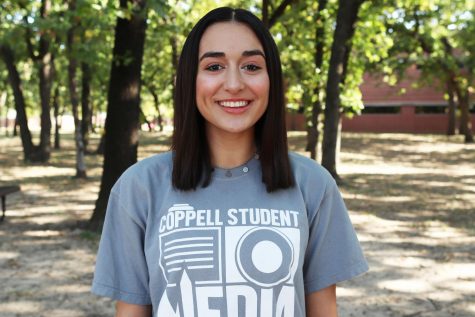 Victoria Hertel, Student Life Editor
Victoria is a senior and the Student Life Editor on The Sidekick. Outside of school, she dances ballet at the Ballet Academy of Texas. She enjoys running,...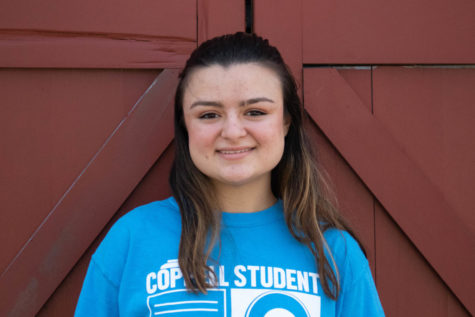 Bella Mora, Staff Designer
Bella Mora is a senior and third year graphic designer on The Sidekick. In her free, time she enjoys listening to music, watching movies and drawing. Outside...