Let's get down to business: BPA place in top 10 in 21 events at State Leadership Conference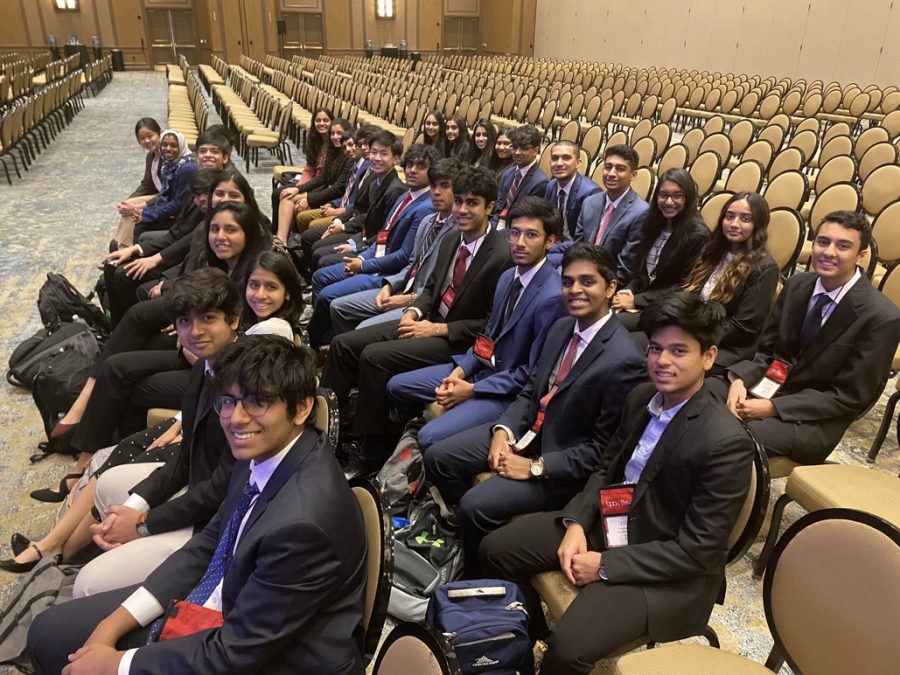 Students gather center-stage in professional attire, anticipating what business scenario will be presented to them, while two judges carefully take their seats. They reflect back on months of dedicated preparation through workshops, volunteering for this very day – hoping their judgment is right when it matters most – at the Texas Business Professionals of America (BPA) State Leadership Conference (SLC).
On March 5-7, the Coppell High School BPA chapter traveled to the SLC at the Sheraton Hotel in Dallas and competed in the connecting International Conference and Exposition Center. 
"It gives us the opportunity to prepare presentations and present them professionally," CHS junior BPA member Varshini Suresh said. "In a sense, you get to dip your feet in the pool before you get into the workforce."
Students from Texas middle schools, high schools and colleges who qualified at the Texas Business Professionals of America Regional Leadership Conference attended. Regionals for CHS (Area 1 Region 2) were at DeSoto High School. 
At the conference, students are tested on business marketing strategies. They can compete in one of both individual and team events. The top two scoring teams, top two participants from judged individual events and top 5 participants from non-judged individual events qualify to compete at the state level. 
"[The best part about the SLC] was meeting so many people from all across the state," CHS senior BPA member Bhavik Reddy said. "It's really nice to have that one final memory with all of my friends. It was memorable and an experience I will cherish for a lifetime."
Students from CHS placed in the top 10 in 21 events at state. 
The team was not surprised by this, as CHS was the first school to win the Best BPA chapter in the state in 2009 and has won it four more times since then. 
"I do expect a good number of the members to be in the top 10 and have several qualify for nationals," BPA advisor Cynthia Wolfe said. "Sometimes it is disappointing when I know a team or individual has worked hard and then doesn't get to move on."
Events include Finance, Business Administration, Management Information Systems, Digital Communication & Design and Management and Marketing & Communication. Each contains sub-categories; in these events, students are tested on skills such as interview techniques, presentations, project management, multiple-choice tests, network troubleshooting and being a part of a production team.
The combination of soft-skills and working together for a common purpose is what attracts many students to BPA.
"BPA really emphasizes [these skills] so that you have a good hold on them," Reddy said. "[It helps you] be successful in whatever career you end up doing." 
The state competition also serves as a bonding experience for BPA members. Each event lasts around two hours, giving many students the time to venture into the city with friends. 
"It was fun because I got to spend three days with some of my friends in downtown Dallas," Suresh said. 
The BPA National Leadership Conference (NLC) at Gaylord National Convention and Resort in Washington D.C. scheduled for May 6-10 is canceled due to COVID-19.
"I was really disappointed," Reddy said. "I was looking forward to going to nationals because I have never been before. However, it's about safety first and foremost, so [after CHS closed] I thought it would be canceled."
About the Writer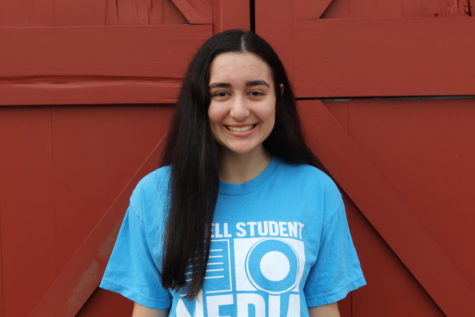 Victoria Hertel, Staff Writer
Victoria is a senior and the Student Life Editor on The Sidekick. Outside of school, she dances ballet at the Ballet Academy of Texas. She enjoys running,...