Girls just wanna be equal
Double standards challenging women in music industry
"If I was a man, I'd be the man."
Two years after her widely-publicized sexual assault case against a radio DJ, Taylor Swift released "The Man", a track she described as a "thought experiment" about the way she would be regarded if she was a male. 
After years of general silence and a self-described lack of awareness toward the extent of sexism in the music industry, Swift's song was praised as a welcome change of pace and a feminist anthem. However, it also reveals a terrible reality that has gone underlooked for far too long: sexism is still prevalent in the industry, and it affects all female artists, regardless of fame and success.
The sad part is, most people are probably not even aware of the significance of the issue.
First and foremost, the trend of "cancel culture" seems to disproportionately affect women. While the quality of a male artist's work often overshadows his actions, a female artist's actions, however minute in comparison, tend to overshadow the quality of her work.
Take Swift, for example. Over the years, she has faced such an immense amount of criticism for her involvement in celebrity drama that she wrote an entire album about its impact on her. However, the same level of scrutiny was not applied to artists such as Chris Brown (whose history of domestic violence includes the assault of former girlfriend Rihanna), R. Kelly (whose long list of sexual abuse allegations include counts of child pornography) and XXXTentacion (who was charged for several counts of domestic abuse before his death). 
Obviously, these male artists faced backlash, but they also received notable defense from fans, often under the guise of separating art from the artist. Of course, people can listen to whatever music they want, and separating art from the artist is another issue entirely. But at the very least, male artists need to be held to the same standards as females — and criminal allegations should be taken a little more seriously than an alleged tendency to 'play the victim'.
Sexism and double standards also infiltrate the music we listen to on a daily basis, which has likely influenced society's overall perception of women in some way or another without us even noticing. 
One must wonder why Ariana Grande was so heavily criticized for the shallowness and selfishness of her hit "7 rings", while similarly braggadocious tracks by male counterparts did not attract the same controversy. It is also concerning just how widely accepted misogynistic lyrics are: Robin Thicke's "Blurred Lines" and Drake's "Hotline Bling", both enormous hits, promoted alarming standards for treatment of women in our society, despite the popularization of movements such as #MeToo.
But perhaps most concerning of all is what goes on within the actual industry itself. The 2018 Grammys were a startling revelation of the lack of representation for women, but that's just the beginning. According to the Inclusion in the Recording Studio report by the USC Annenberg Inclusion Initiative, upon examining 800 popular songs from 2012-2019, women made up 21.7% of all artists, only 12.5% of songwriters were female and across 500 popular songs, the ratio of male to female producers was 37 to 1.
According to Dua Lipa, women have to put in much more work in the studio to be taken seriously. Kacey Musgraves and Kelsea Ballerini have also been vocal about country music radio's history of sexism. Not to mention the extensiveness of sexual assault behind the scenes: Lady Gaga was raped by a music producer when she was 19, and Kesha's years-long sexual assault allegations against producer Dr. Luke have exposed a dark side to the industry.
If so many popular artists have experienced routine sexism and harassment, who knows the extent of what goes on to those artists who do not have a platform to speak up?
Sexism is an embarrassing stain on the reputation of the music industry. However, as listeners, we have the power to make a difference. Spread awareness about injustices, support equality in music and hold male and female artists equally accountable for their actions. Do it in the name of the countless female artists who have written, sung, worked and fought to make their mark on the world, and all the ones who will do so in the future.
Follow Anthony (@anthonycesario_) and @CHSCampusNews on Twitter.
About the Contributors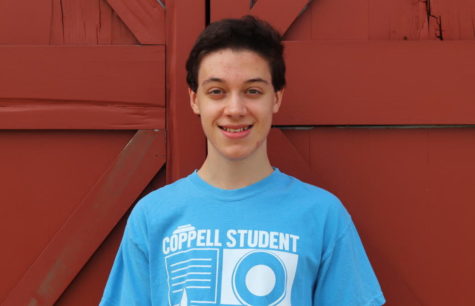 Anthony Cesario, Executive Editor-in-Chief
Anthony Cesario is a senior and the Editor-in-Chief of The Sidekick. When he isn't keeping up to date with all things music related, he enjoys exploring...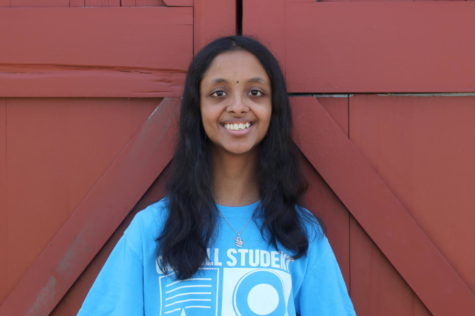 Shravya Mahesh, Entertainment Editor
Shravya Mahesh is a senior and Entertainment Editor for The Sidekick. You can usually find her blasting pop music in her room, snacking on cookies while...