Spoor racing towards running future
Beginning running in elementary school, Coppell High School senior Shelby Spoor developed a tremendous love for running both cross country and track and has used this love to foster enthusiasm and support within her team.
Finding her love of running at a young age, Spoor began in elementary school after she began attending her dad's high school cross country practices and running with the team. Being exposed to runners growing up allowed Spoor to develop a substantial background in long distance running before competing at Coppell Middle School East.  
"Being her dad, I've seen her whole life and just to watch her grow from when she started really getting serious about it in middle school to where she is now has just been unbelievable," Coppell boys golf and assistant cross country coach Jason Spoor said. "We always knew she had some ability to do this but she really just worked hard and established herself as one of the elite runners in the state."
Entering high school, Shelby made the varsity cross country team freshman year and qualified for state. She has qualified for state every year of high school and was a state champion during junior year. 
Finding her strength in long distance running, Shelby competes for both the cross country team and in various long distance track events. She has competed in the 3,200 and 1,600 meter track races. Competing in both track and cross country at Coppell has allowed Shleby the experience and training to be successful at a collegiate level. 
"We treat our program almost like a college program,"  Coppell cross country and girls track coach Nicholas Benton said. "They know their workouts six months ahead of time so they know what to expect and in this area of the Metroplex, there are Division l runners all over the place, so we get to compete with those runners on a week to week basis. It makes the transition a lot easier."
Spoor signed her letter of intent to continue her track and cross country career at Louisiana State University on Feb. 5. 
After receiving numerous offers from West Point, TCU, SMU and Texas A&M, the coaching staff and competitiveness of LSU's track program led to Spoor's decision to pursue both academics and athletics at LSU. 
"It was a really difficult decision deciding between TAMU and LSU because I grew up in a huge Aggie family, but after my official visits, I really enjoyed LSU and got this gut feeling that it was the place for me," Spoor said. 
For collegiate track programs, LSU is often thought of as one of the top 10 universities to pursue track. Shelby brings both a determined attitude and a consistent work ethic to her future team. 
"When she gets out there and she has to run the 5K and 6K in cross country and then the 5K and 10K in track [The coaches and team at LSU] are going to see she can stay focused and keep her mind in the race and grind people down," Mr. Spoor said. 
With a competitive future with LSU in mind, Shelby is ready to approach her last high school track season and compete with a new kind of dedication. Track season provides her last opportunity to build up her experience before competing collegiately. 
"It is not easy to wake up everyday and choose to put yourself through mentally and physically challenging workouts, but because I have a passion for what I do, it drives me to continually do my best, no matter what," Shelby said.
Follow Jillian (@jillianmoore_) and @SidekickSports on Twitter. 
About the Contributors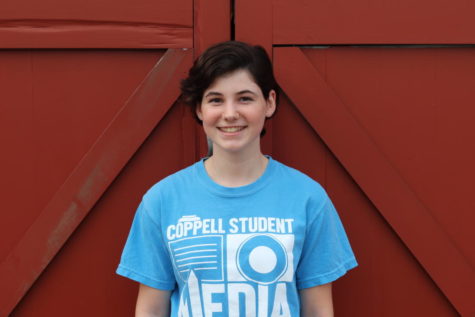 Jillian Moore, Staff Writer
Jillian Moore is a sophomore and first-year staff writer on the Sidekick. In her free time, she enjoys spending time outside, drawing, listening to music...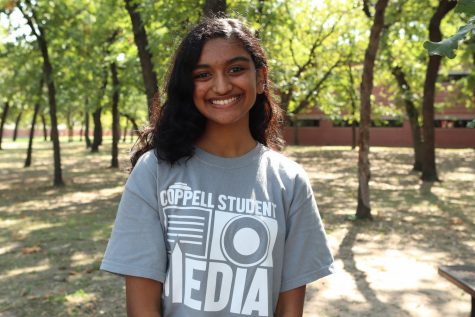 Sally Parampottil, Executive Editor-in-Chief
Sally is a senior and the Executive Editor-in-Chief on The Sidekick. While she's done just about everything possible on staff, she loves writing for sports...