The furniture store for feasting
Global marketplace sufficiently satisfies stomachs

FRISCO – IKEA: the build-it-yourself furniture homeland.
No, the world of meatballs, $1 cinnamon rolls and other comfort foods that fulfill any craving. It is hard to believe, but IKEA really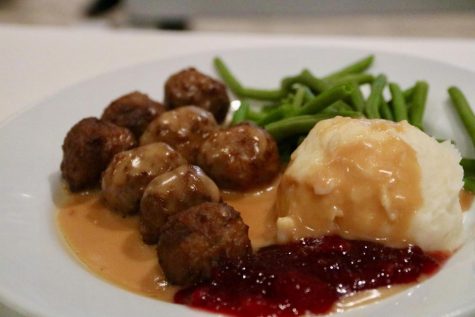 does have the best meal for the best price.
When you enter the home of the Swedes, you go up an escalator that takes you to the showrooms. This is where all the furniture is shown off through tiny rooms designed to look like real living spaces. I just skip it all and take a shortcut to the IKEA Restaurant. 
The current state of construction brings down the atmosphere, but there are usually huge square windows looking out across the vast expanse of the IKEA parking lot. The food options include chicken tenders, a salmon filet and three types of meatballs: salmon, veggie and, of course, Swedish meatballs. 
The Swedish meatballs are the main attraction for your mouth at IKEA. This includes a plate with eight meatballs smothered in gravy, two sides of mashed potatoes and seasonal vegetables and lingonberry sauce. The meatballs are small, so when you finish your meal of eight, you do not feel too full. They are warm and seem freshly made, as you can tell when the steam rolls off the meatball when held up to your mouth, allowing your nose to catch a whiff and sending chills down your spine with each and every bite. The lingonberry adds tartness to the entire meal, almost like a Monte Cristo. Its cream sauce, ALLEMANSRÄTTEN, brings in a whole new level of taste. The combination of flavors is like its own special year-round Thanksgiving. This costs a solid $6 excluding tax.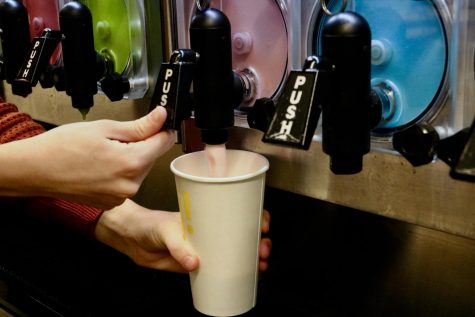 Just the Swedish meatballs themselves has you set for the upstairs IKEA Restaurant.
Afterwards, you make your way downstairs to the Marketplace. This is where the actual furniture and items are purchased. You walk through each section behind a mob of sluggish people. Thankfully, there are a few shortcuts to skip some parts of the Marketplace so yet again, I suggest skipping through it all and even past checkout to get to IKEA's Bistro.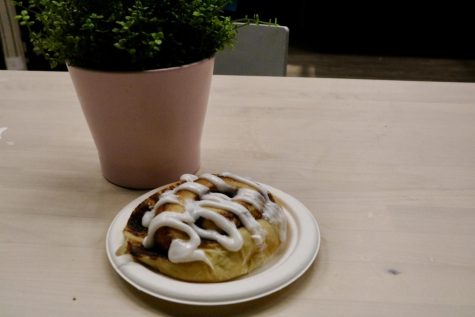 The Bistro is the place for Fika, the Swedish word for coffee break. Here, you can enjoy a slice of pizza, a hot dog, a cinnamon roll, a frozen yogurt cone, an Icee like frozen beverage or even different kinds of cake. The Bistro menu prices include tax and nothing is more than $3. The cinnamon roll is light and fluffy. It has cinnamon smothered all over it and not too much icing. The hot dog is honestly skippable; it tastes fine, but too much like it was refrigerated and later reheated. The frozen yogurt cone is tart and melts slowly, which is nice. The Lingonberry frozen beverage tastes so real and not artificial at all. The lingonberry flavor is sweet, yet tart and the prettiest, pure pink. 
IKEA has given itself a new meaning aside from furniture store. It is known for its blissful hospitality and delicious meals. The food is high quality in taste, has proportionate sizes and is fairly priced. 
There are two Metroplex locations: Frisco and Grand Prairie. All in all, IKEA is the restaurant for any occasion.
Follow Lilly @Lilgormet and  @CHSCampusNews on Twitter
About the Contributors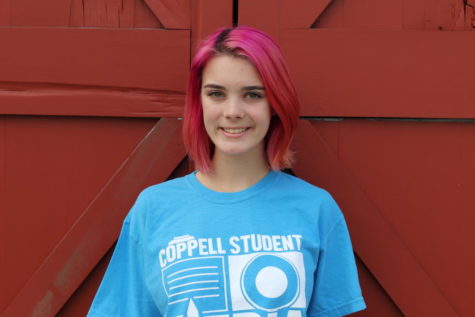 Lilly Gorman, Staff Photographer
Lilly Gorman is a junior and second year photographer on The Sidekick. In her free time she enjoys shooting 35mm film. She is a technician for Coppell...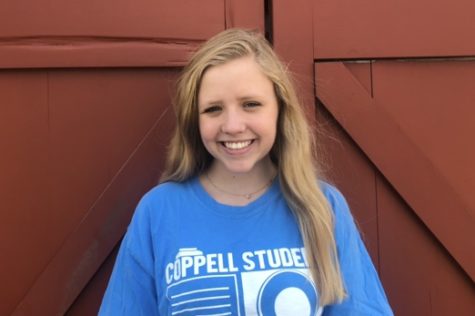 Charlotte Vanyo, Visual Media Editor
Charlotte is a senior and the Visual Media Editor for The Sidekick. You may have seen her dancing and singing around a stage in a local musical or volunteering...