"12 Angry Jurors" grips audience with tension, powerful themes
As the Coppell High School Black Box and its production of "12 Angry Jurors" fades to black, New Tech @ Coppell junior and student director Isabella Enriquez leaps up from her front-row seat, arms raised triumphantly, beaming and cheering with pride.
Opening night has been in the works since December, and at its conclusion she is overwhelmed with emotion. 
"There is a projection of 'not guilty' that goes up against the wall at the very end of the show, and I almost started sobbing," Enriquez said. "I think people could see me in the shadows – I was screaming and putting my hands up. I didn't expect it to be that impactful, but it was."
The play follows 12 jurors who cannot leave a room until they unanimously decide if a boy accused of murdering his father is guilty. To do so, the group must reevaluate their assumptions and the minute details of the case. 
The audience became rapt as voices were raised and hands slammed on tables. 
"I love that everyone felt like they were right there with us, living through all of it," said CHS sophomore Rylie Bonner, who plays Juror 2. "Someone told me outside, 'I wanted [Angeli Smith, Juror 8] to slap you. I wanted to hit you.' and that made me so happy because that means that they hated my character and that's what I wanted."
"12 Angry Jurors" incorporates numerous themes involving race and discrimination, although perhaps the most prominent is how opinions influence our actions and can be manipulated. 
"A lot of things I kept repeating when people initially started asking me questions was that because of how diverse the cast is, I'm able to portray that 'right' or 'left' opinions can come from literally anyone and they can look like anything," Enriquez said. "This show can portray the reality that those opinions are diverse, and that means we have to change the way we approach those people in order to come to a consensus."
Though the play was written in 1955, the ideas remain pertinent. 
"Izzy in her directorial debut did a wonderful job," said Dawn de León Parry, mother of Sydney De León, who played Juror 4. "I hope the audience recognizes the relevance of the entire subject matter and that they really saw the nuances of the jury makeup. It hits really close to home right now."
"12 Angry Jurors" is the theater department's first full-length student-directed show under CHS theater director Karen Ruth, and allows students to apply skills they have learned in the classroom. 
"I had nothing to do with the acting and performances; she got all of that out of them," Ruth said. "It's great for them to take the tools from the 'actor's toolbox' and 'director's toolbox' we've given them in class to try things and see what comes out of it."
Follow Shivi @_shivisharma_on Twitter. 
About the Writer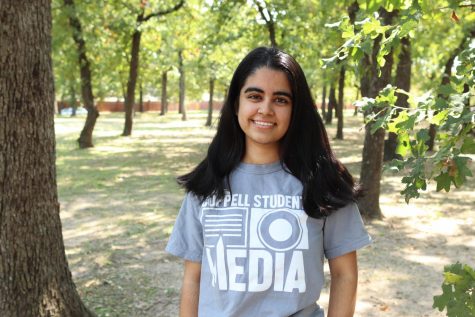 Shivi Sharma, Executive News Editor
Shivi Sharma is a senior and Executive News Editor for The Sidekick. She is part of the IB Diploma Programme at CHS and also edits for Brown Girl Magazine....