Spring showcase gives community sneak peak of next year's opportunities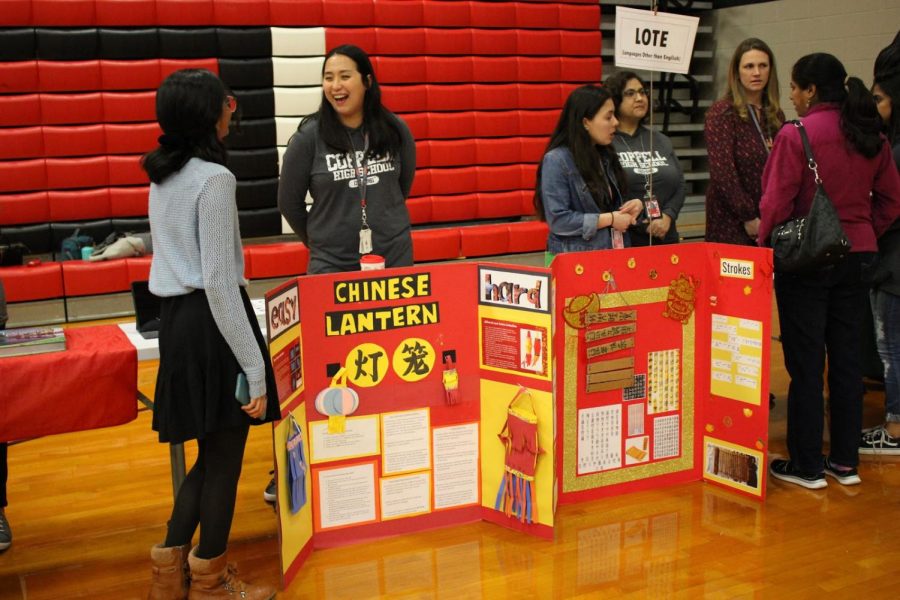 Tables and crowds fill the space, and curious queries and new information fill the air. Despite the buzz, there is something relaxing about its flexibility. 
The Coppell High School Spring Showcase took place Tuesday night. Teachers were able to talk about their classes to interested students and parents for the 2020-21 school year.
Academic classes were displayed in the large gym, while fine arts and debate were in the foyer. Career and technical education classes were in the large commons.
IB classes were displayed in the small commons from 5:30 – 6:30 p.m, and a presentation on IB took place in the lecture hall from 6:30 – 7:30 p.m.
Each table displayed items unique and relevant to each class. Classes, such as physics and chemistry, displayed past projects, while certain programs exhibited awards. Others displayed textbooks or trifold boards.
"We brought a couple of 3D printers we use in all of our engineering classes," CHS engineering teacher Pilar Castro-Zena said. "We design something by sketching it, then build it three-dimensionally in the lab."
Students helped to promote CTE programs they were in. Some academic classes had students helping with showcases as well.
"GT Chemistry is really cool," said CHS sophomore Lin Hliang, who helped CHS chemistry teacher Sorelle Kimball promote her class. "We do a lot of projects and it's really fun."
Red Jackets were present at the event, answering questions and giving tours.
Teachers expressed appreciation for both the atmosphere of the showcase and the opportunity to bond with each other. 
"[The showcase is] a cool way to talk to the community," CHS English teacher Carla Martinez said. "I like how it's laid back and people can help each other. I'm learning about the other courses here with them."
Teachers and students alike found the showcase beneficial. 
"I like the opportunity of getting to talk to future students and help them better understand what to expect in their upcoming courses," Kimball said. "We're giving them an idea of some of the things we do in class so they can feel more comfortable in their decision-making process."
Follow Angela (@anglealey) and @CHSCampusNews on Twitter.
About the Contributors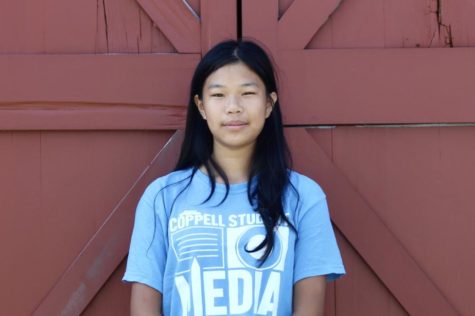 Angela Yuan, Staff Writer
Angela is a sophomore and first-year writer on The Sidekick. When she's not in band rehearsal, she enjoys watching cartoons and hanging out with friends....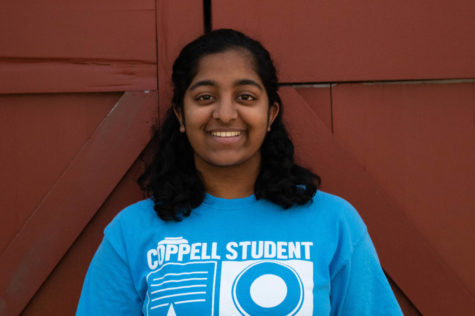 Trisha Atluri, Advertising/Circulation Manager
Trisha is a junior at Coppell High School and the advertising/circulation manager for The Sidekick. She enjoys playing ukulele and discovering new music...