District's first Spanish spelling bee highlights bilingual benefits
"Homenaje"
"Hache – oh- eme – eh – ene – ah – jota – eh"
"Homenaje"
Amidst a round of applause, on Dec. 11, Denton Creek Elementary fifth grader Bruno Castillo was announced as the winner of Coppell ISD's first annual Spanish Spelling Bee.
Castillo won the district bee, which took place at the Vonita White Administration Building after campus-level spelling bees at Denton Creek Elementary and Wilson Elementary. He is advancing to the regional competition in February.
Participation in the spelling bee was open to all fifth graders enrolled in the Dual Language Program, a K-5 program in Denton Creek Elementary and Wilson Elementary that teaches students the school curriculum in both English and Spanish.
Region 10, the region CISD is a part of, first approached the district with the idea of holding a Spanish spelling bee. As this year was the inception, it was decided that the spelling bee would be open to fifth graders only.
"I was excited because I didn't know something would exist like that," Castillo said. "It was a lot of fun, and it was really cool to see everybody cheering me on to try and win the competition."
Although quite similar to its English counterpart, the Spanish Spelling Bee had a few significant differences. In addition to spelling the letters of the word with the Spanish pronunciation, the students also had to indicate where accents are placed.
While most participants were native Spanish speakers, runner-up Eric Hall was not. A fifth grader at Denton Creek Elementary, Hall joined the dual language program in kindergarten and was taught all subjects in both English and Spanish. 
"Most of my class were native Spanish speakers, so I had a lot of trouble learning the basics," Hall said. "We started with the basics only for a little bit, but then we moved on to harder stuff."
In order to combat these challenges, Hall sought help from his neighbor, who was none other than Castillo. From finishing kindergarten homework to preparing for the Spanish Spelling Bee, Castillo and Hall worked together to improve both their English and Spanish skills.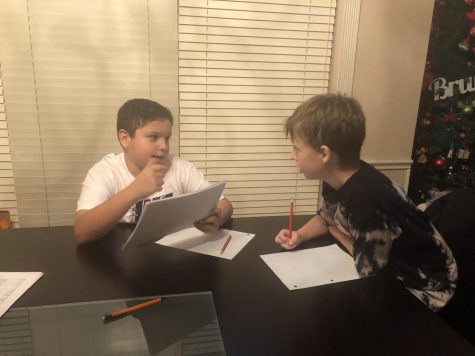 According to Tara Sowels, the CISD Bilingual/ESL instructional coach, participating in the spelling bee allows students in the dual-language program to gain confidence and pride in their Spanish skills. Judges for the bee included a professor from Southern Methodist University, Dr. Anita De La Isla, the CISD Director of Literacy and the principal of Spanish Schoolhouses.
"Securing the judges was the hardest part, because we wanted not just a native Spanish speaker, but a prominent person who not only knows Spanish but is an example to others for their Spanish," Sowels said.
For Sowels, conducting a Spanish Spelling Bee was a way to express the value of being bilingual. In her personal experience, being bilingual increased her job prospects and allowed her to effectively communicate when traveling to Latin American countries.
The dual-language program at Coppell is a way to help students obtain these benefits of being bilingual. For Hall's mother Calista Hall, the program and the Spanish Spelling Bee are ways to help linguistically and culturally connect with those around us.
"Sometimes we get so engrossed in our own culture, we can't appreciate other cultures around us and this was a way to do that in a very organic way," Mrs. Hall said. "We are all people, so even if someone is from a different culture, we learn a lot from that culture and then we can apply it to our lives."
Follow Avani @AvaniKashyap03 and @CHSCampusNews on Twitter.
About the Contributor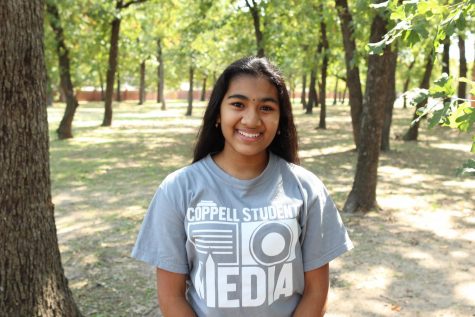 Avani Kashyap, Daily News/Assignment Editor
Avani Kashyap is a senior and the Daily News/Assignment Editor for The Sidekick. She loves animals and you can find her talking about her dog all day....