McCann dances way through Lariettes, Netflix show
When Coppell High School junior Kennedy McCann's longtime dance company merged with a new one, she had no idea she would star in a Netflix show. 
McCann, one of the CHS Lariettes junior lieutenants, starred in the Netflix docuseries "Dancing Queen". The show released Oct. 5, 2018, during McCann's freshman year at CHS. It follows Justin Johnson, better known as Alyssa Edwards from the fifth season of "RuPaul's Drag Race", as he prepares dancers at Beyond Belief Dance Company for the stage while highlighting how he explores his drag, dance, family and love lives. 
McCann was originally part of Prestige Dance Performing Arts Center in Addison, Texas, which later merged with Beyond Belief Dance Company, a dance company founded by Johnson. Soon, Johnson announced Beyond Belief Dance Company would be starting a show.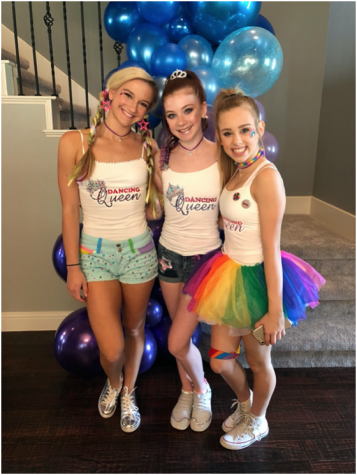 "Dancing Queen" involves dancers from the company trying out for different teams that travel across the country on tour. The teams consist of the Beyond Belief Elite and the Mini Elite teams, which compete in conventions and competitions. The Mini Elite team was composed of dancers age 9 and younger. McCann made the Beyond Belief Elite team. 
"This whole process was very stressful for all of us that started at Prestige, but it was really fun," McCann said. "We traveled to Arkansas, Los Angeles, New York and all these fun places to film and have a fun experience." 
McCann goes to Beyond Belief Dance Company's Mesquite dance studio three times a week. On Mondays and Wednesdays, she practices for about four hours after school, and on Sundays, she goes for six hours. In Lariettes, she practices from 8:50 to 9:30 a.m. on Mondays, Wednesdays and Fridays.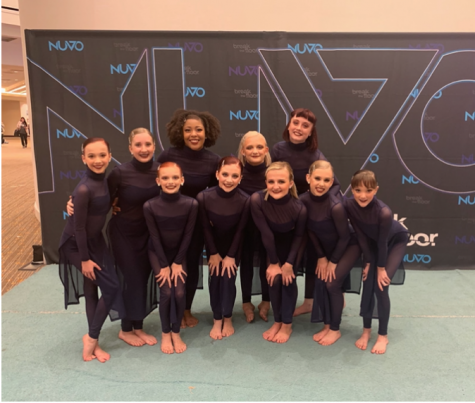 "[Kennedy is] really, really inspiring because she's never too tired or says, 'I'm done'," Marcus High School junior and Beyond Belief dancer Annalise Nevitt said. "Not only is she at the studio for all these hours, but she also has drill team. She's over here waking up at 5:30 every morning and going to help other people in her team." 
McCann joined the Lariettes as a sophomore and is currently part of the officer line. As one of the junior lieutenants, she choreographs dances and leads the Lariettes with the other officers. 
"She's especially grown this past year in a leadership position," CHS Lariettes junior lieutenant Mia Freedman said. "She inspires everyone around her to love dance as much as she does." 
When McCann was in sixth grade, CHS junior Riley Glowacki invited her to join Prestige Dance Performing Arts Center, and she was instantly enraptured by dance. 
"I had never danced before," McCann said. "I wasn't really into sports at all, but [Glowacki] said, 'Hey, you should try this,' and I did. I just fell in love with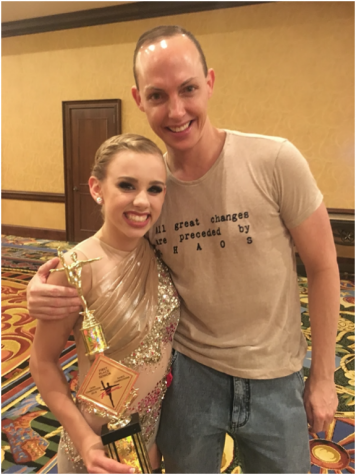 it ever since." 
Although a season two of "Dancing Queen" is uncertain, McCann is positive her time at Beyond Belief has helped her grow as a dancer. 
"It's very stressful [at Beyond Belief]," McCann said. "There's a lot of chaos going on. [Johnson] has helped me a lot. He's pushed me past my limits and that helps me grow a lot. It helped me be a leader for Lariettes." 
McCann hopes to be on a dance team, work with a dance company or study dance but is still unsure about her future. Her passion and dedication to dance shines regardless. 
"[McCann] loves to dance," Freedman said. "I've never met anybody who loves to dance as much as [McCann]. She never gets tired of it and loves what she does, which is what I love most about her." 
Follow Akhila (@akhila_gunturu) and @CHSCampusNews on Twitter.