Student Press Freedom Day promoting value of uncensored journalism
Twenty two years ago today, the Hazelwood School District v. Kuhlmeier Supreme Court case ruled in favor of school censorship of student journalists, inciting indignation over first amendment rights. 
Today, demands for reform have grown and culminated into a national movement: Student Press Freedom Day.
When Hazelwood East High School in Hazelwood, Mo. students wrote stories about teen pregnancies and the impacts of divorce, the principal deleted the stories citing reasons of censorship, prompting the students to sue on the basis that the actions contradicted their First Amendment rights. 
While the U.S. District Court decided the principal's actions were constitutional, the Court of Appeals reversed the decision, asserting that censorship could only occur in the most extreme circumstances. When the case advanced to the Supreme Court, the Court ruled that the principal's actions did not violate the First Amendment, stating that the paper was not intended to be a true "public forum".
In order to advocate for the removal of censorship, the Student Press Law Center has established January 29 as Student Press Freedom Day. The organization encourages citizens to advocate for the need of uncensored student journalism while celebrating the accomplishments of student journalists.
"As student journalists, we have the power to expose what's going on in our school system that other people aren't aware about, and if that power is censored, then that means that the information people receive is being censored," The Sidekick staff writer/photographer Trisha Atluri said. "It's important to stand up for our rights as journalists, not just for us, but also for the people who are getting the information."
The 2020 theme for Student Press Freedom Day is "This is what student press freedom looks like." Students are encouraged to help others understand what student journalism is about and why it is important by posting about their experiences using #StudentPressFreedom. 
"I am talking to all my family and friends and making sure they understand the importance of supporting student journalism programs and not only the next generation of journalists who are ethical and honest, but also this current generation," The Sidekick student life editor Neha Desaraju said. "I am also doing a Twitter thread in honor of Student Press Freedom Day and am talking about different things we can do to support student journalism programs."
Since the famous Supreme Court case, numerous instances of high school journalism censorship have occurred.
For example, in January 2019, a new review policy in Millbrook High School in Winchester, Va. censored stories such as a Women's March story on the basis that it was too political.
In the fall of 2019, students at Burlington High School in Burlington, Vt. wrote a story about an employee facing unprofessional conduct charges, but had to delete the story as it was censored by the school administration. 
Coppell High School KCBY-TV adviser Irma Kennedy recognizes the difficult role the administration has to play in circumstances such as these when deciding if censorship should be allowed.
"I can understand from an administration point of view that we need to be careful with what is said to protect the safety of students, and that is a responsibility the administration has, but if the publication is a public forum, then students have greater latitude to be able to tell the stories that need to be told," Kennedy said.
To increase the independence and influence of students, Student Press Freedom Day is advocating for uncensored student journalism by emphasizing the value and hard work of young journalists.
Desaraju believes the status quo is improving as student press is garnering more attention and censorship laws are decreasing. Organizations such as grassroots movement New Voices are reducing censorship laws in many states.
"We can't forget about student journalism when we talk about how local journalism matters, because [student journalists] are keeping our school system accountable," Desaraju said. They are making sure that our voice is heard."
About the Contributors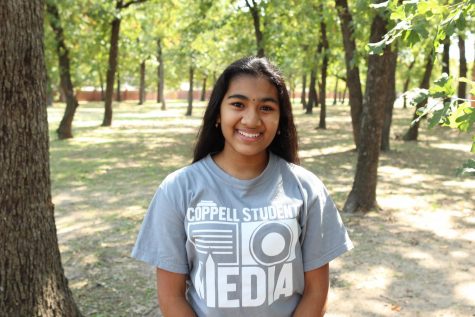 Avani Kashyap, Daily News/Assignment Editor
Avani Kashyap is a senior and the Daily News/Assignment Editor for The Sidekick. She loves animals and you can find her talking about her dog all day....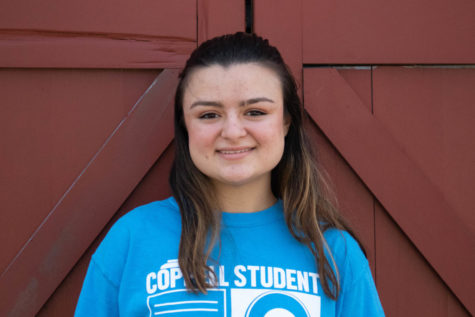 Bella Mora, Staff Designer
Bella Mora is a senior and third year graphic designer on The Sidekick. In her free, time she enjoys listening to music, watching movies and drawing. Outside...