On the Spot: Spotify releases pet centered playlist creator (with video)
Andrés Bear, Coppell Student Media Web Producer
January 22, 2020
On Jan. 15, the music streaming service titan Spotify released a generator which creates unique playlists for owners to play to their pets.
Spotify surveyed 5,000 people across the globe and concluded that, "71% of pet owners surveyed play music for their pets."
So far, the service allows for playlists to be created for a dog, cat, hamster, bird and iguana. Once login credentials are entered on spotify.com/pet, the process begins with choosing which pet to make the playlist for.
"It's pretty interesting, I would go out of my way to use it," Coppell High School senior Hamna Asif said. "Sometimes we do not know what our pets are going through. It is always good to interact with them more."
Pet playlists are Spotify's latest attempt at making a viral, shareable service following their annual "Wrapped" which displays yearly user information in a visually pleasing manner. 
"The 2019 Wrapped feature made sense but this new feature just kind of seems useless," CHS senior Paul Valenta said. "It feels like publicity so people can talk about it and they can get free publicity in return." 
In conclusion, Spotify's goal is to create a fun, easy to use platform for people who think their pets should listen to music.
Follow Andrés (@_andresbear) and @CHSCampusNews on Twitter.
About the Contributors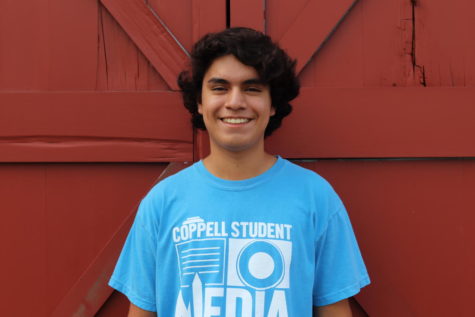 Andrés Bear, Coppell Student Media Web Producer
Andrés Bear is a senior and third year staffer on The Sidekick. He enjoys playing the acoustic guitar, writing and reading in his free time. With comments...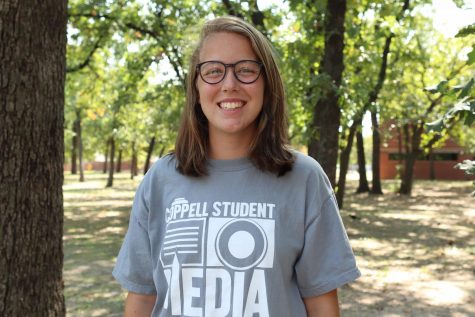 Samantha Freeman, Executive Design Editor
Samantha Freeman is a senior and the executive design editor of The Sidekick. She is on the Coppell High School varsity tennis team and has been playing...