Building blocks fosters building skills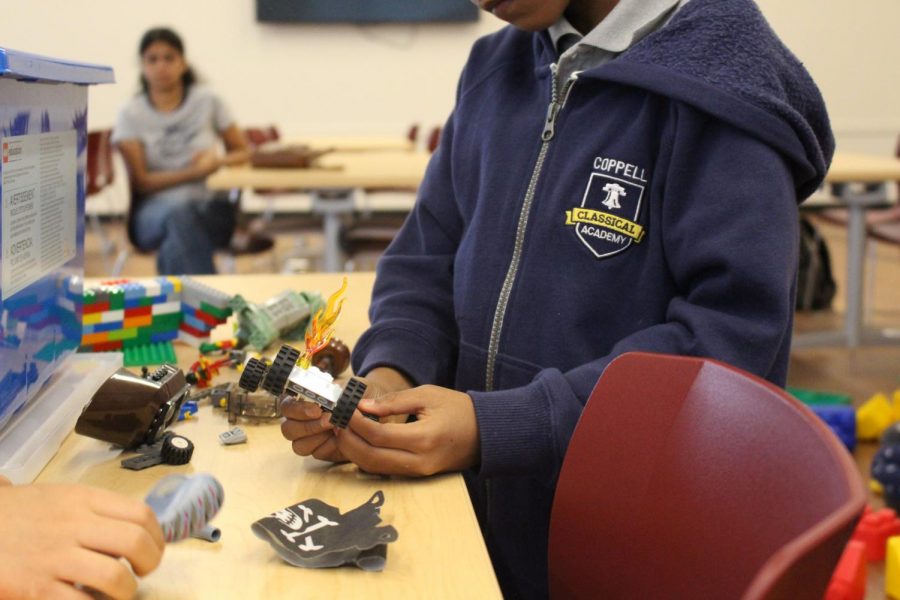 The sound of hands of children rummaging tubs of toys and laughter filled the air. 
The Cozby Library and Community Commons offer a STEAM club (for science, technology, engineering, art, and math) where kids can explore the world of STEAM through hands-on activities.
The club is offered on the first three Wednesdays of the month from 3:30 p.m. to 4:30 p.m. at the Cozby Library.  
Each week, a different STEAM-related activity awaits elementary kids. This week, it was eight stations filled with tubs of different toys to explore. It allows kids to design something in their minds and bring those ideas to life. 
"We try to come up with activities that are fun, where they might be learning without realizing they're learning," Cozby librarian Lauren Osburn said. 
Cardboard creations, towering block structures and legos galore could be seen as parents admired and interacted with their kids. 
One parent has taken her son to STEAM meetings for about three or four months now and has seen the benefits firsthand. 
"The first time I came, he would not make anything with the legos, but now he is interested," parent Blessy Kuruvilla said. "Every Wednesday, he waits for this STEAM club."
By simply tinkering with these toys, they are able to acquire multiple vital skills. 
"Even just playing with legos you are building your imagination, you're engineering, and you're learning how to work with others," Osburn said. 
One week they partnered with iCode, a Coppell business, and had a lesson on drones and paper airplanes.
The club is now on its fourth year and fosters one aspect that STEM does not: imagination, creativity, fun, and exploration, making it a more encompassing approach. 
The importance of STEAM is it not only gives kids the opportunity to let their imagination run wild through hands-on learning, but it also fosters skills such as communication, engineering, and collaboration and problem-solving. 
"We are basically working hand-in-hand with what they're learning at school and expanding on it," Cozby Library children services technician Cassie Young said. "[However, when] they come here, they don't feel like they're at school." 
STEAM allows for elementary-age kids to challenge themselves and think both critically and creatively outside the school setting. 
"We want to do something that is fun but also educational and uses their skills," Young said. 
Follow Alishba Javaid (@alishbaj24) and @CHSCampusNews on Twitter.
About the Contributors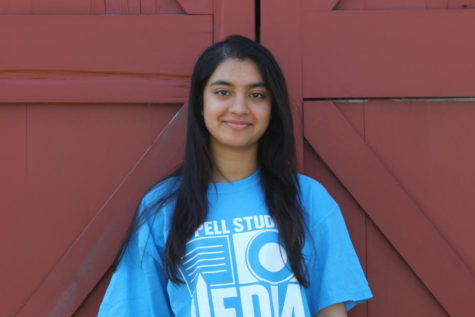 Alishba Javaid, Staff Writer
Alishba is a senior and first-year staff writer on the Sidekick. She enjoys things from editing cool videos to playing guitar/ukulele to learning new languages...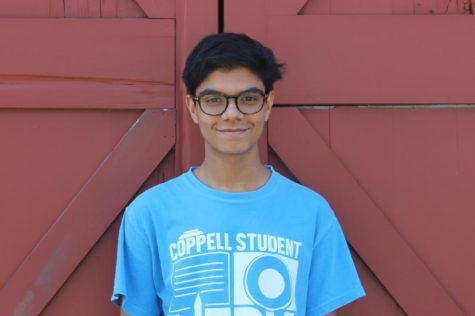 Yash Ravula, Staff Writer/ Photographer
Yash is a senior and a first-year writer/ videographer for the Sidekick. When he's not busy drinking tea, he's usually binge-watching Grey's Anatomy...