On the Spot: Tensions rise between U.S., Iran as the new year begins (with video)
Within three days into the new year, relations between Iran and the United States worsened when a U.S. airstrike, ordered by President Donald Trump, killed Iranian General Qassem Soleimani in Iraq. 
Multiple memes about the situation and going into a possible war have taken over social media platforms such as TikTok and Twitter. Users joke about getting drafted or the beginning of World War III.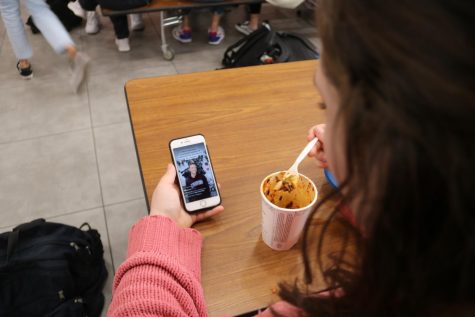 However, others have reacted in a more serious note, claiming that the issue can lead to an unwanted conflict.  
"It's completely unnecessary and irresponsible," Coppell High School sophomore Nikita Nair said. "Situations like [assassinating an important figure] can be seen as an act of war, and I don't think that was the right call. War is not a game." 
While many Iranians called Soleimani a national hero, the U.S. Department of Defense called him and his troops a "foreign terrorist organization" as a justification for his death.
Thousands of mourners filled the streets of Soleimani's hometown, Kerman, for his funeral, with many chanting "Death to America." Fear rose when Soleimani's daughter, Zeinab, warned the United States of a "dark day" during his funeral. 
On Tuesday, Iran retaliated by launching two Iraqi bases housing American troops. Though there were no casualties, this caused tensions to become even more strained between Iran and the United States 
On social media, users have compared the issue and it's support – or lack thereof – to the anti-war movement during 1960s and 1970s concerning Vietnam.
More than a 180 anti-war protests took place as of this morning to advocate for #NoWarWithIran, with people taking a stand in major cities and online. 
Other countries have become alarmed at the issue, raising questions globally. 
"This is exactly how World War I started, killing a leader and then having multiple countries involved, lives will be lost if [the people] don't put an end to it," Nair said. 
Follow Nanette Pottoore (@nanettepottoore) and @CHSCampusNews on Twitter.