The sound of 2019
A look back at a digitalized, diverse year in music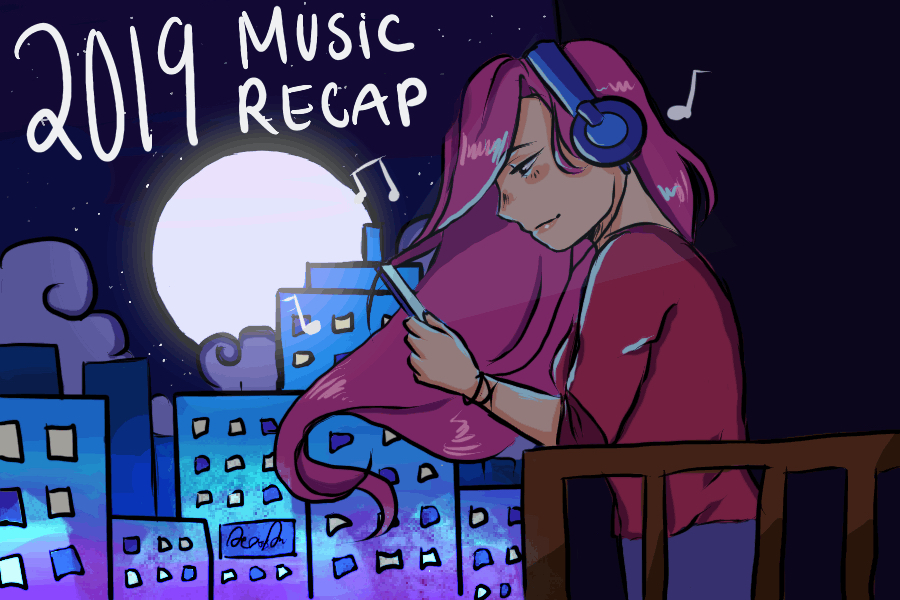 On New Year's Day 2010, a singer named Ke$ha kicked off the decade by releasing her debut album Animal. Containing four Top 10 singles, the album was about parties, dancing and euphoria – all topics that came to define the early 2010s in popular music. 
Elsewhere, a singer/rapper who would later become the world's highest-selling digital artist was only preparing to release his debut album; a Pennsylvania-born country girl who would later conquer the world of pop was busy singing about high school and heartache; a young starlet who would eventually be the highest-streamed female artist hadn't even premiered in her breakout role on Nickelodeon's Victorious.
Kesha (no more $), who began as one of pop's strongest forces but is now hardly in the public eye at all, is preparing to kick off the 2020s with her fourth album. As 2019 comes to a close, some artists' lives in the spotlight are fading, but others' are just beginning. It has been an eventful and influential year for music, so before we ring in the new decade, let's take a look back at the sound of 2019 – and what we may hear in the future.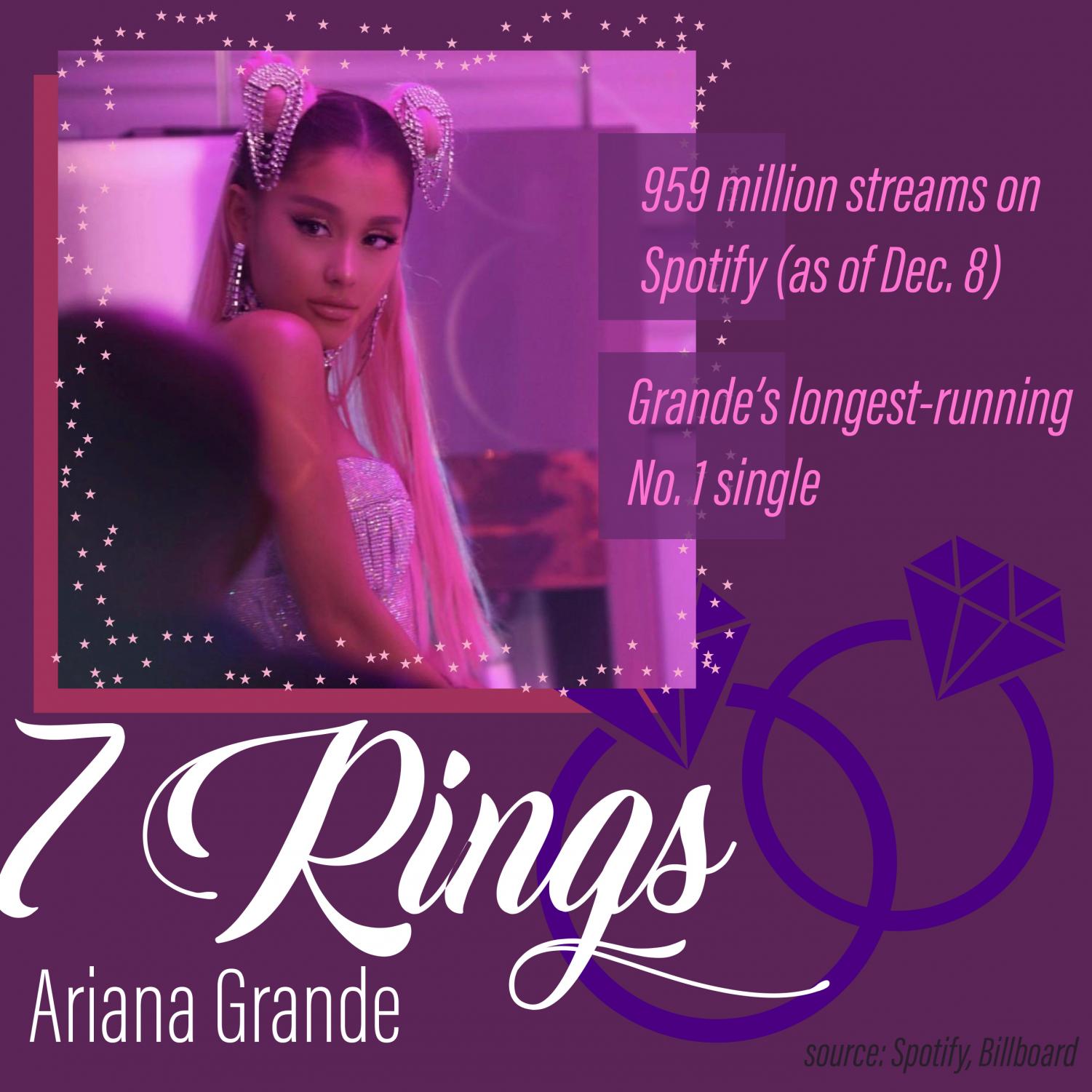 The art of going viral
If there is one event that sums up 2019 in music, it's this: a 20-year-old cowboy dropped a song that took the Internet – and practically everyone with a functioning radio – by storm. 
That would be Lil Nas X's country-rap-hybrid "Old Town Road", which became the longest No. 1 ever and the fastest song ever to be certified Diamond through a combination of four remixes and unstoppable streaming power.
Besides being the only artist to ever have come out as gay while having a No. 1 song, Lil Nas X's success is a prime example of another aspect of the ever-evolving world of music: the influence of social media. Having gained popularity through TikTok, "Old Town Road" is just one of several songs this year that benefited from going viral. 
Take Lizzo. Rather than any song on her 2019 major label debut LP Cuz I Love You being her big break, it was "Truth Hurts" – a song she released two years ago. It topped the Hot 100 for seven nonconsecutive weeks thanks to quotable lyrics, an appearance on Netflix's Someone Great and the help of TikTok. 
TikTok played a role in the success of many other songs this year as well, including Saweetie's "My Type", blackbear's "hot girl bummer", Tones and I's "Dance Monkey" and Arizona Zervas' "ROXANNE" – all of which pulled impressive streaming numbers due in no small part to the video sharing application. 
TikTok has made an unexpected splash in the music industry, and will likely continue to do so. But the Internet as a whole is now simply an incomparably powerful tool to the success of songs. 
For example, Ariana Grande – already a bonafide popstar – did not actually have a No. 1 song until "thank u, next", a surprise release with catchy, sure-to-go-viral lyrics. Soon, "thank u, next" entrenched itself into our daily vernacular and later became the first No. 1 of 2019 – largely through the power of the Internet. Grande's follow up, "7 rings", too, quickly infiltrated Twitter statuses around the world, debuted at the top of the charts and stayed there for eight nonconsecutive weeks.
It's not just the music, though; Lil Nas X, Lizzo and Ariana Grande are all social media personalities themselves. Artists are finding new and creative ways to use technology to their advantage, and as our world grows increasingly interconnected, this trend that defined much of 2019 will undoubtedly continue influencing promotion – and music itself – in the coming decade.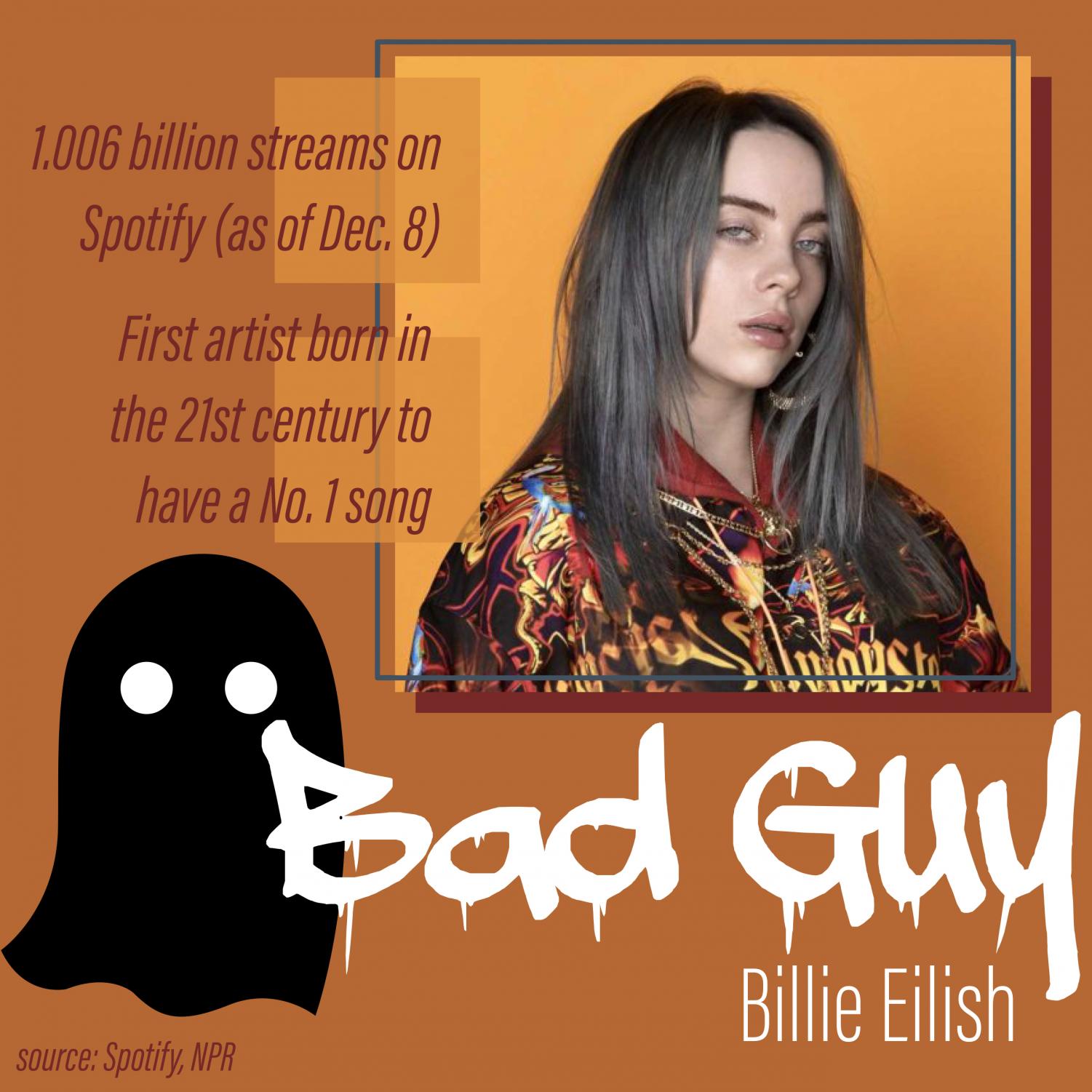 The key to success
However, going viral is just one possible path toward success. If anything, this year has proven that success is increasingly difficult to predict. 
Scroll through a list of the 16 songs that were No. 1 this year – the most since 2010 – and you'll come across a creepy, hypnotic dance track, a power ballad duet from A Star Is Born, comeback singles from Disney Channel alums and, oh yeah, a Christmas song that was released 25 years ago. 
Streaming services such as Spotify and Apple Music are now our primary platform of music consumption, but they are relatively new; artists are still figuring out how to take advantage of streaming, because so many different methods have proven successful. This means there is more leeway for diversity and artistic experimentation. So while the mass-consumable format of streaming promotes elements of uniformity among some hits, chart success in 2019 most depended on the ability to stand out (or, in the case of Mariah Carey, to create a timeless holiday classic), rather than conform to one-size-fits-all trends.
Still, as some artists chase the Top 40, others must decide if the effort is even worth it anymore. This haunts Katy Perry in particular, who struggles to recreate her enormous commercial peak in the wake of 2017's disastrous Witness, despite her new music being a return to form. The reality is while the increasingly unpredictable nature of the charts means anything could be successful, it also means that anything could not be successful – no matter how popular you are.
Charli XCX, Lana Del Rey and Carly Rae Jepsen, for example, have all realized this; despite not making much of a dent on the charts anymore, they maintain incredibly loyal fanbases by simply making the music they want to make. As a result, they all released some acclaimed, career-best albums this year. Dua Lipa, Harry Styles and Coldplay, too, all pursued their own distinct sounds in 2019, which was appreciated by critics and fans alike. 
These artists showed that the definition of success this year extended far beyond the confines of the charts. Hopefully, that is something that will continue in 2020.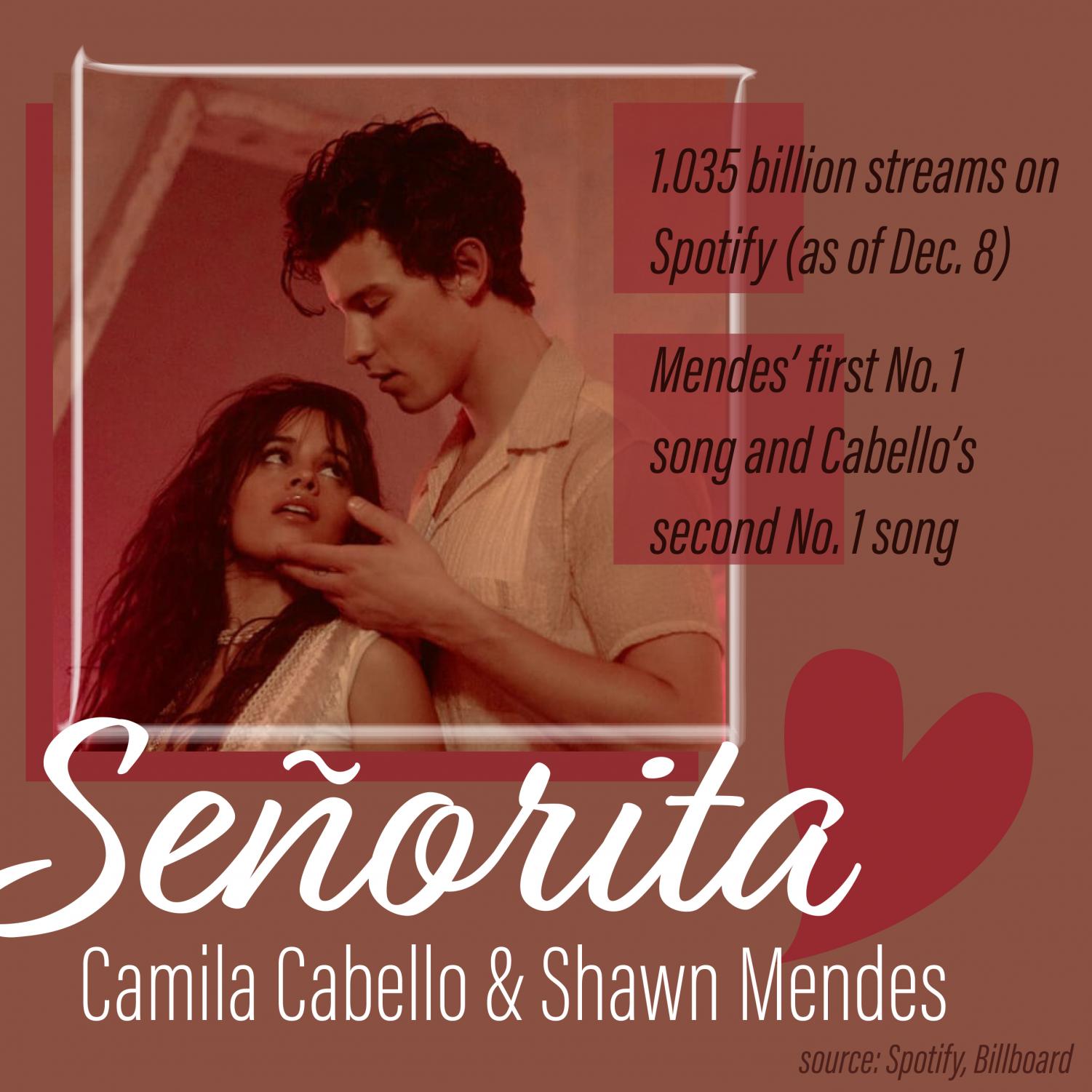 The musical renaissance of 2019 and the potential of 2020
Are you a fan of Madonna or Celine Dion? They both released chart-topping albums this year, decades after they began their careers. Or perhaps you prefer the stylings of Panic! At the Disco, Kacey Musgraves or Weezer? They all featured on the same movie soundtrack…for Frozen 2. This year was quite the musical renaissance – there was truly something for everybody.
There were numerous comebacks in 2019: Vampire Weekend and Avril Lavigne both returned with their first albums in six years, while My Chemical Romance announced its first show following a six-year hiatus; MARINA released her long-awaited but coolly-received Love + Fear, while FKA twigs' highly-anticipated MAGDALENE was a critical darling.
We also had new and unexpected material from some of music's biggest names, though they didn't exactly live up to the commercial expectations that may have been anticipated.
Ed Sheeran's No. 6 Collaborations Project could not compare to 2017's inescapable ÷, despite appearances from 22 high-profile artists. Beyonce's HOMECOMING: THE LIVE ALBUM and The Lion King: The Gift pleased fans, but left them wondering when they can expect her "real" seventh album. Taylor Swift's Lover is her most acclaimed album to date, but her first not to spawn a No. 1 single in nine years, while her song "Beautiful Ghosts" from the universally-panned Cats adaptation failed to even crack the Hot 100. And Kanye West's four-times-rescheduled Jesus Is King was finally released, drew a bit of controversy, then was seemingly forgotten by everyone a month later.
All these major releases were undoubtedly successful by industry standards (and most of them weren't inherently bad, quality-wise), but they prove that these artists are no longer necessarily the "untouchables" they once were. With the world of music moving faster than ever, it is possible—likely, even—that some of these singers' biggest eras are behind them. 
As the decade concludes, we have entered a period of uncertainty, a period where anything could happen. But, in music, what could be more exciting?
Maybe a new wave of younger, more Generation Z-relatable artists such as Grande and Billie Eilish will come to claim the throne of their predecessors and become the new modern legacy acts. Or maybe the next big star is someone we've never even heard of yet.
Maybe the answer lies beyond the boundaries of America. Some of 2019's most impressive records, in fact, were set by K-pop girl group BLACKPINK, boy band BTS and Spanish singer ROSALÍA. The increasingly interconnected nature of society means these international artists have a greater chance of crossover success than ever. 
Or maybe things won't change so much after all. Industry giants such as Adele, Rihanna, Drake, Bruno Mars and Justin Bieber are all due for new music soon, and they are just as likely to keep pumping out hits.
It's hard to believe "Baby Shark" went viral the same year 21 Savage was arrested by ICE, and Shawn Mendes and Camila Cabello's suspiciously convenient relationship dominated headlines all while Swift was waging an industry-shaking war against Scooter Braun, but 2019 was one of the most exciting, unpredictable years for music in a long while. Newfound diversity returned to the charts, records were broken left and right and a wide range of new music filled airwaves and earbuds alike.
We may not know what 2020 holds, but let's hope this year is a sign of exciting things to come.
Follow Anthony (@anthonycesario_) and @CHSCampusNews on Twitter.