Coppell joins lawsuit against bill cutting telecom company fees
Texas municipalities are suing to protest Senate Bills 1152 and 1004. These bills cut the fees cities receive from telecom companies running phone and cable lines through city property and cap the money cities receive when cellular nodes are placed on city land.
Previously, telecom providers paid two fees to run cable and phone lines through city property, even if both services were delivered through one line, but SB 1152 allows telecom providers to only pay the higher of the two fees if the services are delivered through one line.
The lawsuit of Senate Bill 1152 was added on to a lawsuit of SB 1004, both authored by Texas Sen. Kelly Hancock. Although many cities opposed SB 1004, which capped the fees cities could place on cellular nodes, revenue loss from the bill was inestimable at the time. Once SB 1152, certain to cut revenue for cities, was added to the lawsuit, cities began to join in.
"Public entities such as cities and counties cannot give land to private corporations," assistant McAllen City attorney Austin Stevenson said. "The bill will affect all cities that have these cable or telecom lines in their public land, even rural areas, essentially cutting the fees in half."
Cities expect major loss in city revenue because of SB 1152, with Houston estimating the highest losses of $27 million and smaller cities such as Flower Mound estimating $170,000. Telecom providers estimate they will gain more than $160 million.
"Cities get at least 10% of their budgeted revenue from these franchise fees, so this could be a major hit on any size city," executive director of the Texas Municipal League Bennett Sandlin said. "Just because the city is smaller doesn't mean it is any less significant, because [the fees are] still probably the same percent of the city's budget. This will probably make the cities raise their property taxes, which they don't want to do, since they prefer to have businesses paying their fair share for those city facilities."
The lawsuit is headed by the City of McAllen and its lead attorney, Kevin Pagan. Still in the early stages, the process of the lawsuit was slowed down by the addition of Bill 1152. A trial date has not yet been set, but it is expected that years or months of appeals will follow.
"Cities are hoping to get those portions of the bill declared unconstitutional under Article 3 section 52 of the Texas Constitution; that is the provision that prohibits cities from being forced to give away their land for less than market value," Sandlin said. "The legislature in the 1800s felt like cities would be tempted into giving away property to the railroad companies that's really taxpayer owned, but this law says you cannot use public lands to operate a private business unless you are paying full market value."
Coppell City Council members made the decision for Coppell to join the lawsuit, estimating Coppell will lose $80,000 annually.
"It's basically corporate welfare," Coppell High School AP economics teacher Miranda Portteus said. "Companies are getting this discount, which may or may not be passed on to consumers. Maybe the corporations will give consumers a slight discount to make sure cities don't sue and they don't lose the entire revenue they'll gain from the fee cut."
Prior to SB 1004 passing, the McAllen City Attorney's office was in talks with major carriers, hoping to come to an agreement without the law being passed. In February 2017, the City of McAllen drafted a lawsuit and reached out to other to other cities for support. The lawsuit was filed in August 2017 and was later amended to include Senate Bill 1152.
Follow Anjali (@anjalikrishna_) and @CHSCampusNews on Twitter.
About the Contributors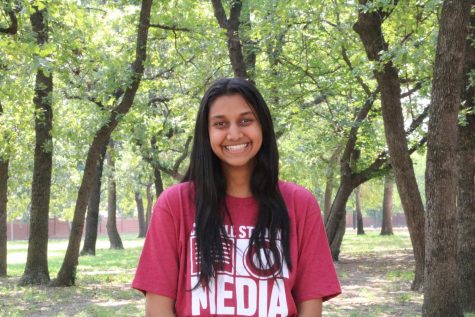 Anjali Krishna, Executive Editor-in-Chief
Anjali is a senior and this year's Executive Editor-in-Chief of The Sidekick. You can find her listening to music of any sort, reading a weird and pretentious...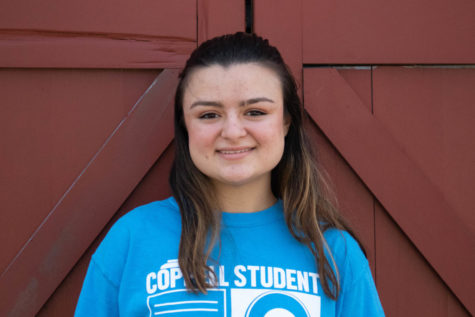 Bella Mora, Staff Designer
Bella Mora is a senior and third year graphic designer on The Sidekick. In her free, time she enjoys listening to music, watching movies and drawing. Outside...