On 'Romance,' Cabello tackles humanity's most complex emotion
Why buy flowers or candy hearts for your significant other when you could create an album entirely about falling in love?
Apparently, that's what Camila Cabello asked herself before making her sophomore album, which she dubbed Romance in the most absolutely unsubtle way possible.
Despite Cabello sharing ownership of the year's most-streamed song, "Señorita", with Shawn Mendes — who is the subject of much of Romance — none of Romance's five other teaser singles made as much of a splash as "Havana" or "Never Be the Same" did from Camila. But quality-wise, Romance is an improvement over her debut, with more diverse production and thematic cohesiveness.
Romance is all about the push-and-pull of love, as Cabello initially struggles to store away feelings for someone (Mendes) while in a relationship with another (likely previous boyfriend Matthew Hussey). 
The chemistry of the forbidden romance is evident on the undeniably catchy, if painfully generic, "Señorita", and "My Oh My" featuring DaBaby. The latter is like the discount, Halloween version of "Havana", containing a comparable yet distinctly ominous-sounding riff, immediately discernible hook and guest rap verse that is just enough to keep the song from getting too repetitive. It doesn't quite capture the magic of "Havana", but few songs do.
At times, Cabello is able to resist the temptation: in the Latin, rock-tinged "Should've Said It" and its melancholy counterpart "Feel It Twice", she tells her love interest he missed his chance with her. But her feelings can only be contained for so long — and after lamenting her current, toxic relationship in the scathing doo-woop "This Love", she must eventually admit she's falling for someone new, as she does on "Liar".
There are a few stumbles on Romance, where Cabello forces emotions too much and they come across as hollow and grating ("Cry For Me", "Shameless"). But when Cabello is able to truly capture the essence of love, especially on the album's many ballads, is when she creates her best work to date.
"Bad Kind of Butterflies" is the album's turning point, a mesmerizing ballad with violin plucks and futuristic production that perfectly channels the anxiety of telling someone you are in love with someone else. "Living Proof", on the other hand, is a dazzling, theatrical declaration of love, with a breathy falsetto hook and hints of flamenco influence. "Dream of You" captures the starry-eyed magic of finding someone special, while "First Man", the album's tear-jerking closer, notes that someone special might already be close to home.  
Cabello's lyrics on Romance are simple, but at times, provide much-appreciated glimpses into her emotions and experiences. On "Easy", she opens up to an authentic love by stating, "I never loved my crooked teeth, you tell me they're your favorite thing." And on "Used to This", she tells her lover that she "never liked San Francisco…'til you kissed me there." Hopefully, Cabello will focus on her confessional songwriting abilities more going forward.
Creating an album with the goal to "sound like what falling in love feels like" is no easy feat, but Cabello makes a worthy attempt. Romance isn't incredibly groundbreaking; for now, it is simply an enjoyable, above-average pop album that builds upon the strengths of her debut.
But for now, that's plenty.
Follow Anthony (@anthonycesario_) and @CHSCampusNews on Twitter.
About the Contributors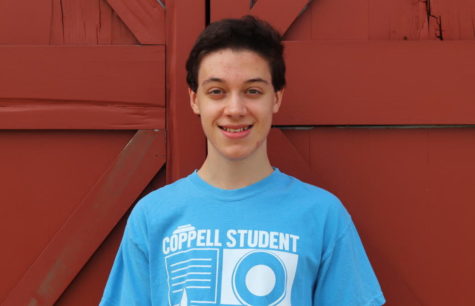 Anthony Cesario, Executive Editor-in-Chief
Anthony Cesario is a senior and the Editor-in-Chief of The Sidekick. When he isn't keeping up to date with all things music related, he enjoys exploring...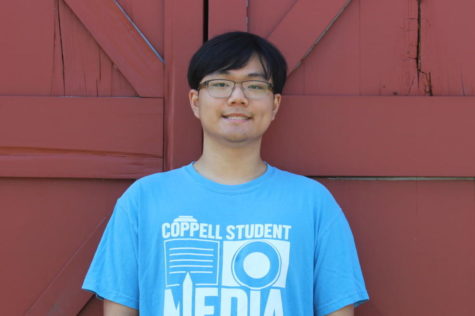 Ryan Kim, Staff Designer
Ryan is a senior and a second year designer on The Sidekick. During his free time, he spends his time drawing, writing, playing video games, reading manga...