Cowgirls rise to top in second tournament of the season
The crowd watches as a wrestler at the bottom fights and takes the wrestler at the top within 10 seconds, changing the outcome of the match completely. 
On Friday, Coppell hosted the Knockout Sportswear Cowgirl Classic. In this tournament, wrestlers competed against wrestlers according to their weight class and were placed into a bracket. Along with a cumulative score for the team, individuals compete for ranks in their weight classes. 
Eleven other wrestling teams from around the area attended including Lewisville, Frisco Liberty, Dallas Samuell, Frisco Independence, Lovejoy, Comal Canyon, The Colony, Fossil Ridge, RL Turner, Richardson and Frisco Heritage. 
Coppell placed first at the tournament with 101 overall points. Frisco Liberty placed second with 87 points and Lewisville placed third with 87 points. 
"We came into this not knowing how we would just as a team in a big event," Coppell coach Chip Lowery said. "We didn't have a lot of girls place but the ones we did, they had a lot of success at the end. The strength of the team is what got the team title." 
Individuals on the Coppell team also placed. Sophomore Maria Husain won third place in the 95 weight class. Junior Dorian Villalba won third place in the 138 weight class. Junior Hannah Francis won first place in the 215 weight class. Senior team captain Brooke Massaviol won first place in the 148 weight class bout and received the outstanding wrestler award. 
"We were a lot more aggressive this tournament," Massaviol said. "A lot of girls came into it and they knew they had the experience of last tournament so they were able to out onto the mat with confidence." 
As teammates won and lost, teammates were there to cheer for each other and provide support through critiques. 
"We're really good at encouraging each other," Francis said. 
Though Coppell won as a team and individuals placed, there are still ways that the team can improve. 
"A lot of girls, as the matches went on, got tired, myself included," Massaviol said. "That's just another area we can always improve in." 
Being only the second tournament for the girls, Lowery sees potential for the team to grow and improve as they go deeper into the season. 
"We got a lot of position things we have to improve on," Lowery said. "We weren't moving very well from place to place. We would do one thing and stop, do one thing and stop instead of being fluid."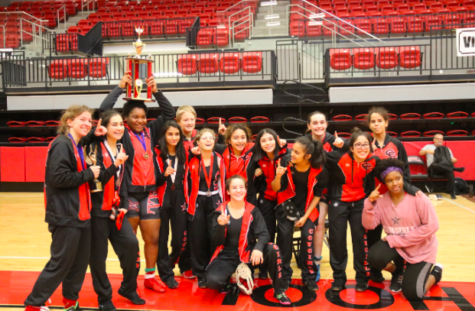 Follow Anika @AnikaArutla and @SidekickSports on Twitter.
About the Photographer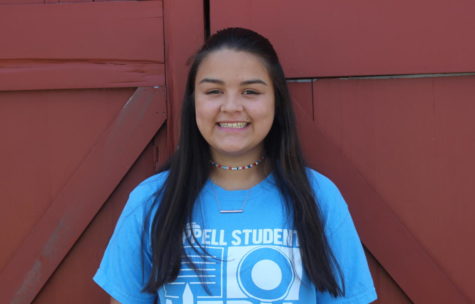 Ava Mora, Staff Photographer
Ava is a sophomore and first-year staff photographer on the Sidekick. She enjoys watching romantic comedy movies, playing the ukulele, and baking. She...