Competing schools' choirs unite to ring in the holiday season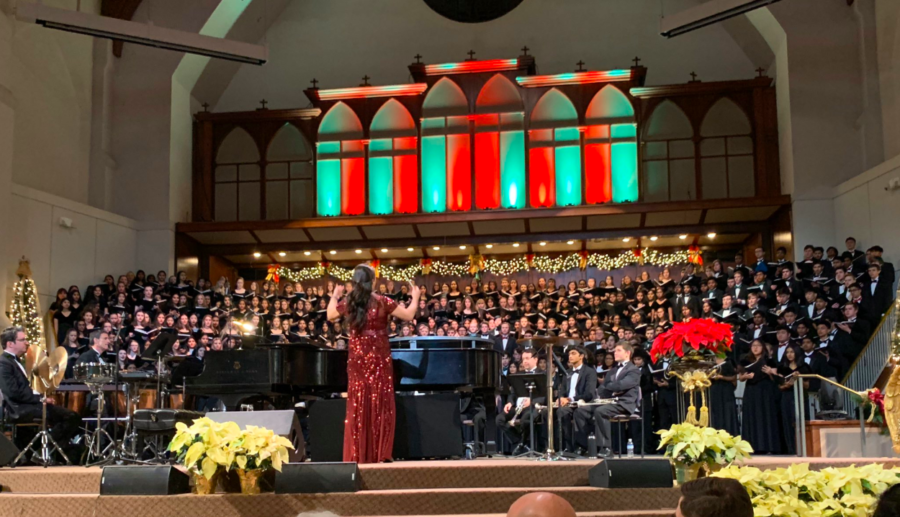 SOUTHLAKE – The Coppell Choir Department hosted the annual Winter Concert at the White's Chapel United Methodist Church on Monday night. There was a collaboration with Carroll High School in Southlake and they performed together on stage.The first to perform were the Carroll elementary students, followed by the middle school tenor bass and combined choir. To close out, the Coppell choir, along with Carroll, sang "Sleigh Ride", "Gloria", "Hallelujah Chorus", "Carol of the Bells" and "O Holy Night."
"At tonight's concert they sang everything beautifully and were everything came together magnificently," Coppell High School director of choir Bona Coogle said.
According to Coogle, the choir began learning the music for the winter concert in October, right after fall concert. Since, they have become better musicians and she knows they will continue to grow.
"The Winter Concert is when everyone is excited for the holidays and sets the tone for what the rest of the year is going to be like," CHS senior Mallory Robinson said.
There were multiple changes to this Winter Concert in comparison to previous years. The Coppell Choir: performed with Carroll High School, was accompanied by an orchestra instead of the piano, and the venue was at a church instead of the CHS auditorium.
Considering the first time the two schools practiced together was the day of the concert for two hours, the concert came together well.
Just like CHS choir, the Carroll High School is not used to performing with other school. This was a new experience for them but the result was better than expected.
"We are all working towards a common goal, which brings everyone together. We strive to be the best," Carroll High School freshman Malia Hall said. 
To the members, choir is more than just singing; It's about connecting with the audience.
This performance stood out because of the major work of art that was performed, rather than the varied pieces that they usually do. "Gloria" by John Rutter, which is three movements, was the highlight of the concert. 
"The students did an excellent job being flexible by listening to singers around them, following a conductor they have never worked with before and handling this repertoire of music," Coogle said 
According to Hall, it was amazing to hear everything come together on stage after all the work they have put into preparing for the concert. 
Choir allows students to be apart of a big group while still maintaining their individual voice. Students get the opportunity to dive into what they are passionate about. Every voice matters and personal growth is essential to the overall sound. The students need to be aware of what it sounds like as a whole so they blend together.
"The most important part of succeeding is not letting the mistakes get you down, and always moving forward and learning from every experience," Robinson said. "If it wasn't for choir, I wouldn't be as confident as I am today, and I recognize that everyone has a different voice and style but with collaboration it is all put together."
About the Writer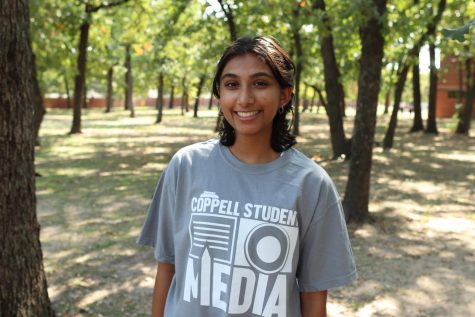 Sapna Amin, Staff Writer
Sapna Amin is a junior and first-year staff writer for The Sidekick. In her free time she enjoys spending time wit her friends, reading and drawing. You...