Gobble Wobble fun run, 5K adds to Thanksgiving spirit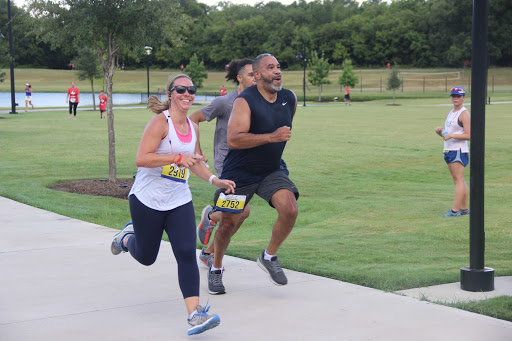 Before the pumpkin pies and potatoes are consumed on Thanksgiving, Coppell is hosting the first Gobble Wobble 5K and Fun Run Saturday at 9 a.m. On-site registration for the event starts at 8 a.m. 
"[The Gobble Wobble] is a way to offer something different from our usual events," City of Coppell marketing coordinator Lilia Gans said. "[Coppell] wanted to offer the option of a version of the Turkey Trot in Coppell's backyard."
The event serves as a way to be active during the holiday season and explore outdoor areas of Coppell. 
"[The Gobble Wobble] is a different way of getting people outside and outdoors to promote wellness and activity," Gans said. "It's also a way to promote fun and camaraderie." 
According to Gans, the Gobble Wobble 5k and Fun Run is the first 5K and fun run to be organized by Coppell and not by other parties or organizations. 
So far, more than 100 people have pre-registered and more are expected to sign up at the event.  
"We want to see if this is something the community wants as a new Thanksgiving tradition," Gans said. "If the community likes it, we will keep doing it. It's already on our special event calendar for 2020."  
Registration fee for the 5K is $15 for adults and $10 for children. Registration for the fun run is $10 for children and adults. 
 To learn more about the Gobble Wobble event, visit the City of Coppell website. 
Follow @BeldonaShreya on Twitter.