Coach's Box: Irons leads cheer in building strong relationships, supporting other teams
This school year, Coppell High School welcomed cheerleading coach and English lll teacher Alexis Irons back to campus. Irons hopes to inspire her cheerleaders and students in supporting each other and becoming more well-rounded. 
How did you first start coaching cheer? 
I worked here at Coppell previously and I left for three years and worked for Guyer [High School in Denton]. I was asked to be an assistant cheer coach for one of my best friends from middle school and so I did it as a favor to her and didn't realize I would love it so much, so I've been doing that for the last three years. When this opportunity came up, I was super interested.  
Were you a cheerleader growing up? 
I was a gymnast and dancer growing up. Coaching cheer, when I started three years ago, it was different learning the different names of motions and how the gymnast world and cheer world is different but the same in some ways. Performance is performance, so being a dancer gives me a little bit of a good background as far as performance and showmanship. I was involved in drill team in high school and that showed me the value of having those strong female relationships within the high school experience. 
How did you become an English teacher? 
I actually worked in the veterinary field for eight years out of [University of North Texas], and I was a manager and a technician. I managed a group of mostly high school students [at Angel Veterinary Center in Flower Mound] and so through interacting with them and being their manager, I realized I work really well with teenagers and that's what inspired me to go back to school to become a teacher. I just always loved English, it's my favorite subject, and it was no doubt what I wanted to teach. 
How has working at Coppell High School been different from your experiences with other schools? 
I love that here at Coppell, we have a drive for academic excellence, which is awesome. Also, technology and advancements in education and the professional learning opportunities that teachers are given is just far superior to anywhere I've heard of. I've only worked at one other school, but I will say I've grown more in the years I've been at CHS than I have anywhere else or that I can imagine anywhere else. 
What has been your favorite experience as a cheer coach? 
Just been building those relationships with the girls. Cheerleaders sometimes can have a reputation that sometimes they're not friendly or that they're exclusive to the rest of the school. I really like to instill in them a sense of kindness and treating others well. Also, I've really enjoyed coming back to Coppell where there are so many other student organizations that can be supported other than just your typical football [and] basketball. I really like showing them ways we can support other organizations that aren't necessarily even athletic programs, like band [and] debate, so it's really fun to broaden their interests as far as what type of performance or game they are interested in going to see. Some of them had never seen a tennis match and they're offered opportunities to go and support the tennis teams, and so they come back say, "Tennis is actually kind of fun" and so that's really cool. 
What do you love about being a teacher? 
Any teacher will say it's awesome when you teach something you're passionate about and you love and a student ends up loving it just as much as you do, but we know that doesn't always happen. Kids, sometimes, will never become passionate readers and they'll never love the same books I love but some do. Even if they don't, the best part of teaching is just seeing those 'aha' moments where a student catches onto something they didn't get before and you get to witness the moment that it sparks. Then it ignites this whole domino effect of questions and curiosity and that's probably the coolest part about teaching. 
How do you hope to see your cheerleaders grow? 
I want to see them grow together and see a more cohesive team and spend valuable time together and really become a family. I also want to see them grow as leaders within our school. I want people to think of cheerleaders and know our cheerleaders have their back and that they have their back 100%. I want them to have an academic and athletic presence at all different events and performances so people know cheer supports them no matter what they're involved in. 
Follow Claire (@cclements825) and @SidekickSports on Twitter.
About the Contributors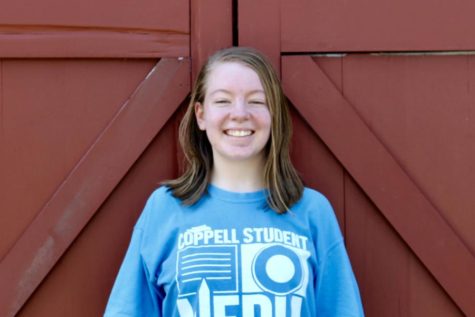 Claire Clements, Editorial Page Editor
Claire Clements is a senior and Executive Editorial Page Editor on The Sidekick. You can usually find her signing in her church, listening to Korean music...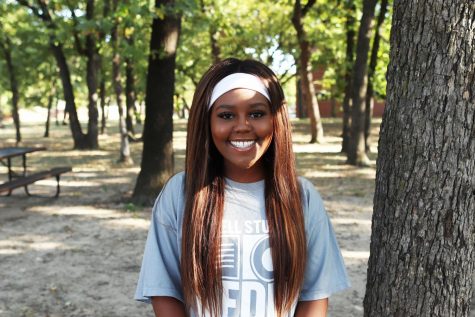 Neveah Jones, Staff Photographer
Neveah Jones is a senior and third-year staff photographer for The Sidekick. Neveah is involved in Student Council and National Honors Society. You can...