Respira takes guests around the world at annual Dessert Show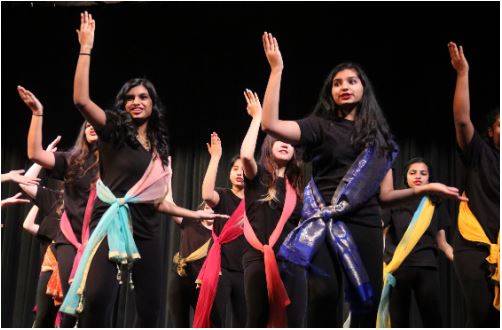 Dressed with brightly colored dupattas and even brighter smiles, Respira shined on stage with its animated dances and powerful vocals this Friday and Saturday Night.
Respira all girls treble show choir performed its annual Dessert Show in the Coppell High School Auditorium on Friday and Saturday, with its new theme focusing, "Around the World."
Filled with solos, dances, duets and group performances, the concert displayed the different cultures and languages not only globally but of the girls in the treble choir as well.
"I loved the theme this year, because all of us come from different cultures and backgrounds and rehearsing these songs and performing them represented a piece of where we come from on stage," CHS sophomore Respira officer  Faiza Rahman said.
The show featured two acts with 12 songs in total, each comprised of six songs. 
The group performed the rendition of "Jai Ho" by the Pussycat Dolls, originally written in Hindi by Indian musician and composer A.R. Rahman. Singing parts in Hindi and parts in English, the girls all wore traditional Indian dupattas and rocked the stage with their gestured hand movements. Another Rahman classic that was performed was "Adiye" sung as a duet by sophomores Ananya Swaminathan and Poorvaja Venkateswaran. Written in Tamil, the girls followed through singing the song in their mother tongue.
"My favorite song had to be 'Adiye,' it was in my mother tongue, Tamil. I could relate to the song very well, as well as other Indian songs," CHS junior Swetha Tandri said. "To see them being sung and danced to was very surreal."
East Asian languages such as Korean were sung as well, as "What is Love" by popular K-Pop girl group Twice was performed. Soloists of the song were Venkateswaran, junior Sneha Kumar and freshman Jenni Choe with the rest of the girls accompanying the chorus of the piece. Dressed in neon shirts, the girls jumped to the beat and threw finger hearts at the audience. The Japanese song "Hikaru Nara" from an anime adaptation was performed by Kumar. Sung entirely in Japanese, the meaning of the title of the song is, if it glows.
"My favorite song was, 'What is Love' by Twice because I have been addicted to K-Pop and I really like their music and dancing," CHS9 student Nithya Sevugan said. "To hear it on stage with the dance made me very excited, I sang to every word."
Songs from U.K bands were sung as well such as "Here Comes the Sun" by The Beatles and "Wings" by Little Mix, performed by the entire group. Other songs performed  included "Million Reasons" by Lady Gaga, sung by senior Christie Hernandez, "Breakaway" by Kelly Clarkson sung by Sumita Bhattahcharya and "If I Ain't Got You" by Alicia Keys sung by Rahman.
The choir ended its show with one of Shakira's hits, "Waka Waka," with members wearing white shirts.
"Performing with these girls and getting to shine with our seniors one last time, it's hard to describe," Kumar said. "But we got out there and dazzled the audience with everything we had, and in the end it turned out to be amazing."
Follow Sarah (@Sarah.hab1) and @CHSCampusNews on Twitter. 
About the Contributors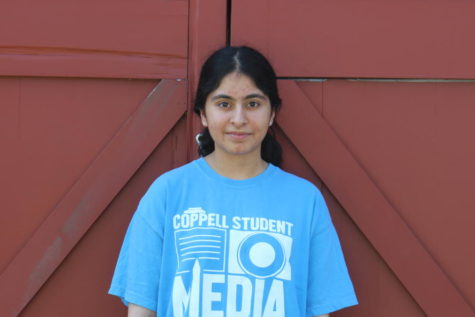 Sarah Habib, Staff Writer
Sarah Habib is a junior and first-year staff writer for The Sidekick. In her free time she enjoys stressing out about school, exploring different kinds...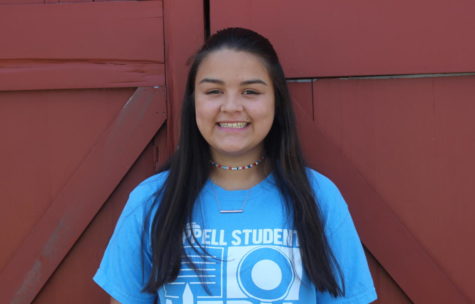 Ava Mora, Staff Photographer
Ava is a sophomore and first-year staff photographer on the Sidekick. She enjoys watching romantic comedy movies, playing the ukulele, and baking. She...