Faces of CISD: Jolynn Kelly
Faces of CISD is a Sidekick series in which executive news/enterprise editor Pramika Kadari profiles an influential member of Coppell ISD to commemorate the district's 60-year anniversary.
Coppell High School Special Education (SPED) teacher Jolynn Kelly has worked in the district for 37 years. After starting out teaching business/career tech courses at CHS for 10 years, she left to help develop Turning Point – a CISD school providing alternative graduation methods – and worked there for seven years. Current Director of CTE and Fine Arts Ron-Marie Johnson helped her develop the school. In 2009, she returned to CHS as a SPED teacher, and she has been here ever since. 
What is the purpose of Turning Point and why did you start it?
Turning Point is an alternative school to help kids who need assistance, or an alternative way to graduate. It was all online [when we started]. We started out with a program assisting [students who] were coming out of drug rehab, [were] a pregnant teen, just needed to work, or were more than a year behind in school. That allowed for us to get them caught up and graduated – possibly on time, maybe a semester late. [Entry to Turning Point] is by interview only. It's been successful. It's grown a lot since I left it; we started [with] probably only five kids, and now they've got about 25 kids.
What classes do you teach now?
Currently, [I teach] a special education BIM [or Building Information Modeling] class that is for kids who are in transitional pathways, and who need peer tutors to be successful. I also support English II teachers and English III for in-class support. I'm a secondary teacher for special education in those general education classes. 
Did you always see yourself working in education?
When I went to UNT, I started out in Elementary Education, and realized quickly I didn't like that. And then I continued on and got a business degree. So that's why I taught all the business classes when I started teaching. I [saw myself working in education], I just didn't know whether it would be elementary or secondary, and I figured that out. And then I used my business degree to work out in the business field in the summer. I also am a realtor so I have a business with my husband as a realtor, so that business degree helped me. And I continued on in education, and I love it. But I am retiring this year. 
How do you feel about retiring? What do you plan to do in retirement?
I am excited, for one, because I get to start a new part of my life. And I'm sad at the same time, because this has been my life or 37 years here. I am going to continue working on our real estate company, and we'll take a few trips; I have six grandkids, so I'll spend a lot of time with them. 
How did you begin working in real estate? 
I had started, right out of college, to go back and get my real estate license, so that was when I was in my early 20s, but I didn't finish it. I met my husband, and he was in real estate, just by chance. And then I got my real estate license in 2011, and then we opened our company. And I love doing that, love showing homes. 
How has the SPED department grown since you came here?
By building relationships with [special needs students]. It teaches them that they can go outside of this building and be employed, and that they have computer skills that could help them do that. So that's helped them grow. 
What got you started working with special needs students?
When I was over at Turning Point, they needed a special ed teacher. We had a lot of [special needs students] come in for discipline or for the Turning Point program. So it was required that we all [work with special needs students], and I liked it so much, that's why I came back to this campus to strictly do that. 
What are the best aspects of CISD?
They love their employees. They treat their employees right, and the kids are good, they are respectful. We're on the cutting edge of curriculum, we try to do the best we can to get kids into the right colleges, prepare them for it. Even our SPED kids who are maybe on the spectrum, we try to get them into colleges that work for them. The relationships that teachers and kids have, and the administration has [with them] makes a huge difference. 
What do you do in your day-to-day job?
Everything. I'm a counselor for some kids. I meet with one particular girl every Monday morning, and we review how her week went and what's coming up. I work on schedules for kids, and I'm a test administrator, I teach the computer class. My B days are very busy, my A days I can relax a little bit. But I'm a jack of all trades, basically. 
What does the 60-year CISD anniversary mean to you?
I came in 1983. The anniversary [represents] a small community that has exploded, and became something I probably would've never thought it would be. It's a great community; the district supports the community, and the community supports our school. And that makes it a great community. [CHS Principal] Laura Springer has made a huge difference to this campus this year. The change in it has been completely different; because I've been here for so long, I can see the change. 
About the Contributors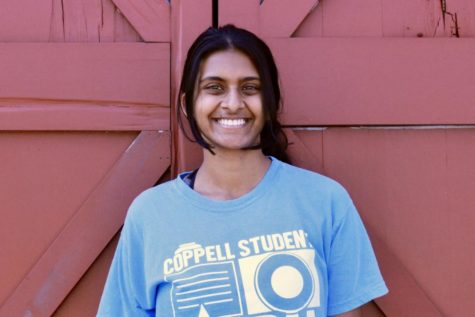 Pramika Kadari, Executive News and Enterprise Editor
Pramika Kadari is a senior and the Executive News/Enterprise Editor on The Sidekick. In her free time, she enjoys reading, writing, watching movies and...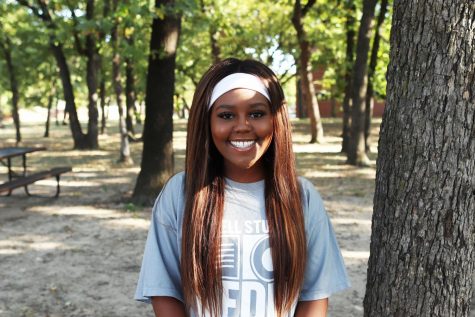 Neveah Jones, Staff Photographer
Neveah Jones is a senior and third-year staff photographer for The Sidekick. Neveah is involved in Student Council and National Honors Society. You can...