Season ends with rout of Nimitz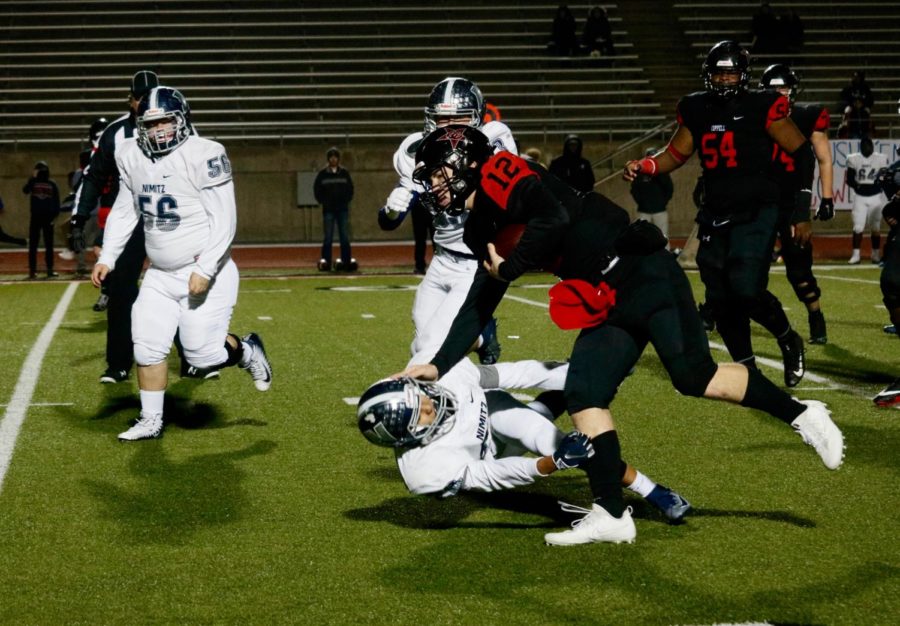 Seniors said goodbye to their Coppell football careers with a convincing 49-13 victory against Irving Nimitz at Buddy Echols Field on Friday night.
The Cowboys (4-6 overall and 3-4 in District 6-6A) started slowly by fumbling a punt return. Coppell sophomore wide receiver Anthony Black turned this around with a 22-yard receiving touchdown with a pass from Coppell junior quarterback Ryan Walker, bringing the score to 7-0 at the end of the first quarter.
Nimitz tied the score at 7 early in the second quarter before the Cowboys pulled away. Coppell  junior running back Jason Ngwu scored Coppell's second touchdown with an 18 yard run and their third touchdown of the night with a 40 yard run, setting the score at 21-7 with 2:50 left in the second quarter. This was immediately followed by a sack by Coppell senior tight end/linebacker Payton Rosenbaum, building momentum as Coppell pushed the lead.
"I thought the kids responded really well," Coppell coach Mike Dewitt said. "It's great to get a win, especially for our seniors."
In the third quarter, Coppell junior quarterback Ryan Walker scored with a 15 yard touchdown, followed by two more touchdowns – a 25 yard touchdown reception by Coppell senior wide receiver Kyle Meister and a rushing touchdown by Coppell senior running back Tyrese Ward, leaving the score 42-7. This was followed by an interception by Coppell junior defensive back Zach Stricker at 6:06, putting the Cowboys in a confident position for a win.
"What motivated me was the people next to me," Coppell senior defensive line Rodney McCarty said. "If they're working hard, I'm working hard. If I'm working hard then I'm pushing them forward so they can go work harder."
In an attempt to come back, the Vikings scored their second and final touchdown in the beginning of the fourth quarter, yet were unable to get their last extra point, pulling the score up to 42-13. Coppell senior quarterback Kevin Shuman scored the last touchdown of the season with 8:42 remaining in the fourth quarter, leaving the final score to be 49-13.
"We just gotta keep getting better," Dewitt said. "We have a lot of young guys who are coming back and a lot to build on, so we're excited about that. This will be great motivation for the offseason."
Follow Sarah (@syw6338) and @SidekickSports on Twitter.
About the Contributors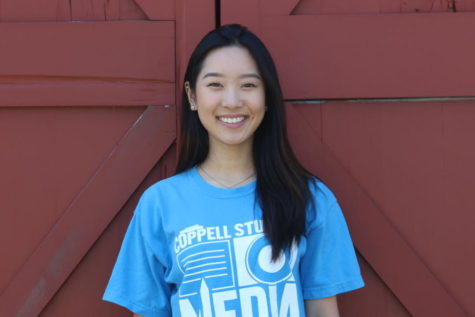 Sarah Woo, Staff Writer
Sarah is a senior and a second-year staff writer on The Sidekick. In her free time, you can probably find her sleeping inconsistently, playing games or...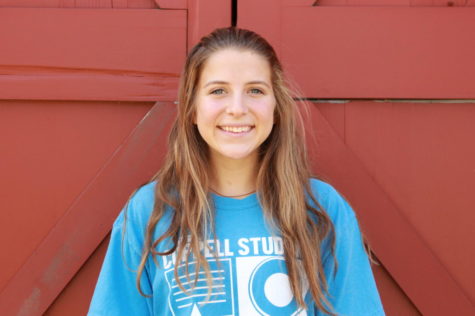 Sydney Rowe, Staff Writer/Photographer
Sydney is a senior and is a second-year writer and photographer on staff. She enjoys being active and going to new places in her free time. In school,...