Travel with the drumline on dual competition day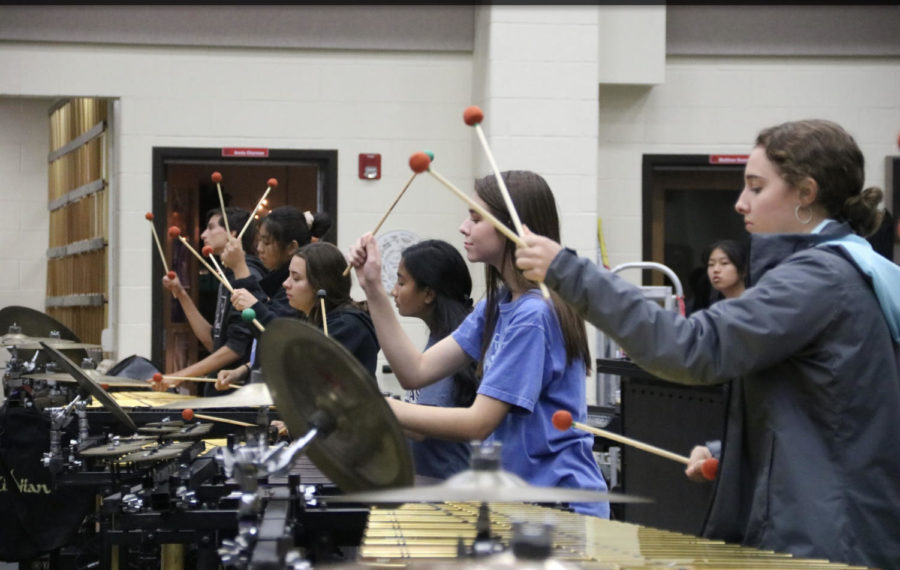 Tracy Tran, Staff Writer/Photographer
November 8, 2019
Two competitions, two different fields, various talented drumlines from statewide high schools. On Saturday, the Coppell High School varsity drumline performs at the Lewisville Drumline Contest in the afternoon and the Lone Star Drumline Classic Invitational at night.
The competition Saturday at Lewisville High School begins at 2:30 p.m. and at Marcus High School at 9 p.m.
"We practice probably about eight hours per week outside of school," CHS sophomore Sarah Matthews said. "We also have class periods with extra rehearsals."
Since it first participated in the Lone Star Drumline Classic Invitational in 2005, the CHS drumline has received high rankings and important experiences through the years. 
During last year's competition, the CHS drumline ranked fourth with a 92.00 rating in the Standstill I Silver part, while CHS junior Brian Espey ranked fifth with an 89.75 rating in the Tenor Solo part. 
At night, the CHS drumline is participating in the Lewisville Drumline Contest 10th annual invitation. Last year, the team successfully received awards for Outstanding Bass, Outstanding Tenors, Outstanding Snares and Outstanding Front Field Ensemble, as well as ranked first in the Large Stand Still part.
"We learned this show back in late July, and it has been almost [three] months," Matthews said. "We work really hard, and most of us are confident with our part. It will be cool to see other schools and what they have been working on."
Follow Tracy (@AnhImtracy) and @CHSCampusNews on Twitter for live coverage.
About the Contributor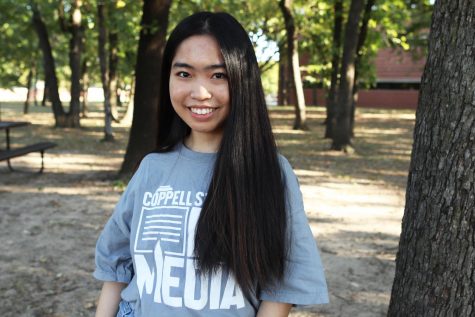 Tracy Tran, Photo Assignment Editor
Tracy is a junior and photo assignment editor for The Sidekick. She loves to spend quality time with friends, try new foods and volunteer. You can contact...