Friendly feuds to be held at Vaquero Battle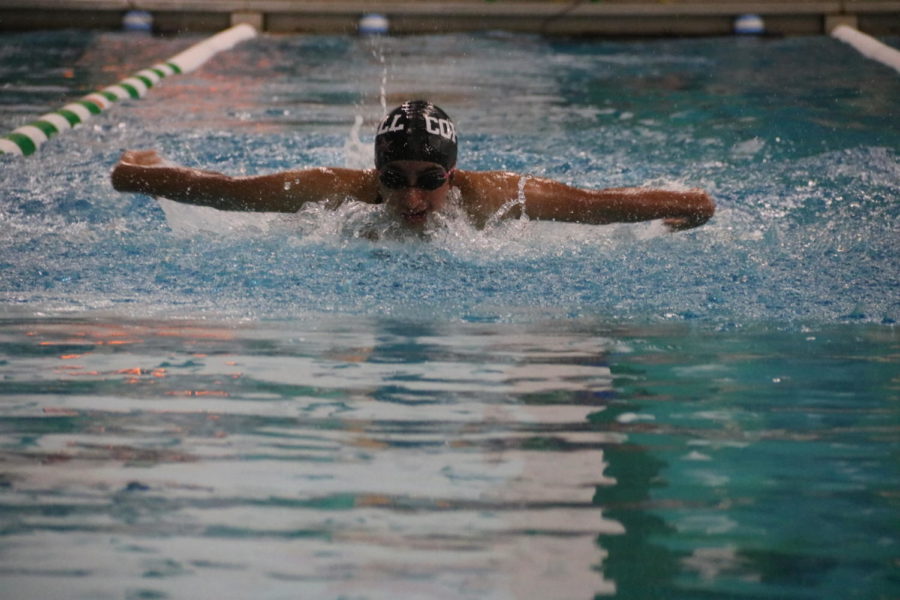 Tomorrow at 4:30 p.m., the Coppell swim team holds its annual Vaquero Battle meet at the Coppell YMCA. 
This meet, unlike most, is not a competition against rival high school swim teams. Instead, it is a competition amongst the Coppell swimmers themselves, intended to promote a fun yet competitive atmosphere, encourage team spirit and garner the swim team more recognition in the community. All students, teachers and parents are encouraged to attend.
There are eight events for both boys and girls: the 100-yard freestyle, the 25-yard dolphin kick underwater, the 50-yard butterfly, the 50-yard breaststroke, the 50-yard freestyle, the 100-yard butterfly, the 100-yard breaststroke and the 100-yard backstroke
However, these events are not all the meet will consist of. Small entertaining segments will also be taking place between races.
The first segment is the teacher appreciation event, and multiple teachers invited by swimmers will participate in a mixed 100-yard freestyle relay. The second is a basketball challenge. During this segment, CHS basketball players race against the shortest members on the swim team. While the basketball players are free to swim however they like, the swim team members are only allowed to swim using their legs.
"We've all practiced really hard for [the Vaquero Battle]," Coppell freshman swimmer Yuna Otsuki said. "It's going to be a fun meet. There's going to be a lot of people we know coming to watch us, so we can show everyone the progress we've made this year."
Follow Joanne (@joannekkim) and @SidekickSports on Twitter.
About the Contributors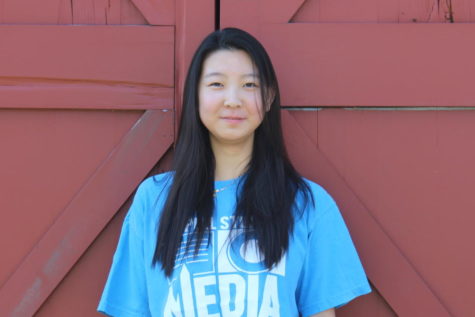 Joanne Kim, Staff Writer
Joanne is a sophomore and a first-year staff writer for The Sidekick. When not doing schoolwork or extracurriculars, she can likely be found reading, taking...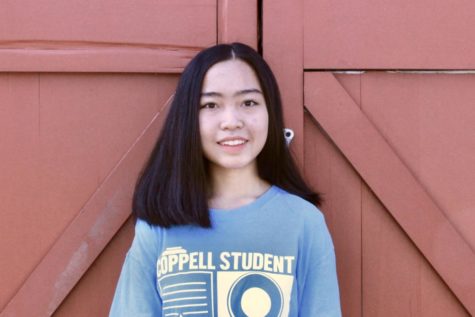 Tracy Tran, Photo Assignment Editor
Tracy is a junior and the Photo Assignment Editor for The Sidekick. She loves to spend quality time with friends, try new foods and volunteer. You can...