Centeno spikes, races with dual identity
Juggling two varsity sports and AP classes is no easy feat, but for Coppell sophomore Rebeca Centeno, it is every day.
Centeno plays volleyball and runs cross country. Staying before school for cross country and after school for volleyball, Centeno is no stranger to a full workload. Many times, Centeno's weekends are consumed with the two sports and homework.
"Some days when I do have a Friday night game and they go to five sets, [I] get home late and the next morning I'm doing a cross country race at five in the morning," Centeno said. "But then I also have my homework or I have a test and it can be hard, but most of the time I get enough sleep. For the PSAT, for example, my cross country coach let us come in after school. Both of my coaches understand I'm a student athlete so they work with [me]."
Centeno's older sister, CHS senior Clara Centeno, plays for the Coppell varsity soccer team. She also has dual citizenship for the United States and Brazil, traveling to Brazil to see her family once every few years.
"[Being from Brazil] is a big part of my identity, because anyone that knows me knows that my family's from Brazil," Centeno said. "My mom is known [by friends and neighbors] as the Brazilian lady. My mom, because she moved here in her adulthood, brought so much of the culture here."
For Centeno, volleyball continues to be her top priority. Starting in first grade and eventually playing club volleyball in fifth grade, she fell in love with the sport. In middle school, while she never did distance running, she competed in track and would come in first for mile runs. Later, cross country coach Nick Benton asked her to join the team. 
Centeno plans to continue both sports in high school, but wants to pursue volleyball in college. However, playing both sports has not always been easy and she has had to make sacrifices along the way.
"Last year, the second round of playoffs [for volleyball] was the same day as state [for cross country]," Centeno said. "So I went to the state [meet], and we ran there and ended up winning, but at the same time, we'd lost in the second round for volleyball. So I walked away happy we won state but then I got back to volleyball to a loss. I'll miss volleyball if it's a big travel meet, but if there's a local meet where we don't have to run, I'll go to volleyball."
Balancing volleyball and cross country has paid off for Centeno. 
"I know that having a dual identity has made her a stronger person, a more bold and determined person," CHS sophomore JV volleyball player Elle Holder said. "She's very hardworking and determined. She works towards a goal really well. She does what she needs to do to get to where she wants to be."
Centeno's English teacher Laura Salamone echoes Holder's sentiments.
"She just has a great personality and works hard," Salamone said. "She does great in class, put her best foot forward, she's personable and easy to get along with."
Follow Neha (@nehades_) and @SidekickSports on Twitter.
About the Contributors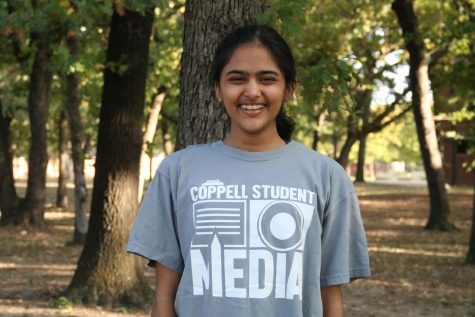 Neha Desaraju, Entertainment Editor
Neha Desaraju is a senior and the entertainment editor for The Sidekick. Usually she writes things, sometimes she codes things, and occasionally she designs...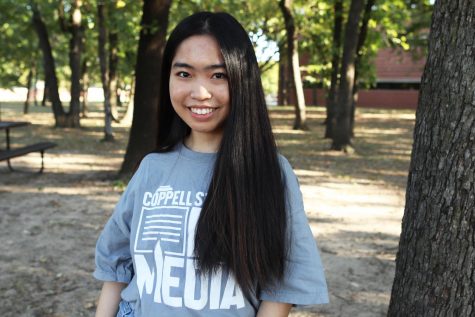 Tracy Tran, Photo Assignment Editor
Tracy is a junior and photo assignment editor for The Sidekick. She loves to spend quality time with friends, try new foods and volunteer. You can contact...